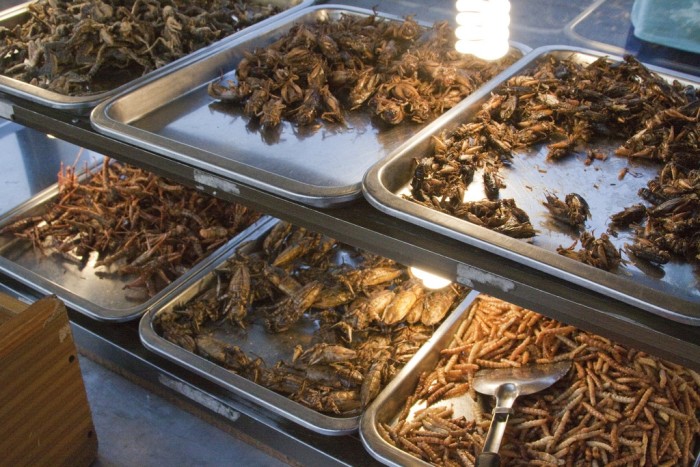 This week in food politics, the United Nations told us to eat insects, progress was finally made on the never-ending piece of legislation known as the farm bill and a new study says makes us feel less guilty about our salt cravings (but sadly, another study delivers unwelcome news for chicken-eaters).
In what reads as a rather doom and gloom sort of study, the Food and Agriculture Organization (FAO) — part of the United Nations — suggests we all need to get over our bug disgust and start embracing insects as the new protein. Why? Because diminishing arable land and an ever increasing population could mean bad news for our future meat supply. Tim Worstall of Forbes argues that the UN was a little hasty with its bugs-are-the-future prediction, but in case you're ready to leap headfirst into insect cuisine, here are 10 cicada recipes courtesy of the Huffington Post.
Along with the UN report, the farm bill made major headlines this week, as the Senate and House have finished voting on two versions of the bill and have scheduled floor debates for next week and June, respectively.
The bill, which was up for debate last summer, never made it past a squabbling Congress that couldn't compromise on key issues like cuts to food stamps (known as SNAP). For a refresher and a look at what's to come, see Dr. Marion Nestle's post on the subject. And for insight into the two versions of the farm bill currently on the table — both of which do include billions of dollars in cuts to supplemental nutrition programs — see Politico's analysis of the week's votes in the House and Senate.
In addition, this also happened during a busy week in food politics: