Festival Alert! Music City Eats: Nashville Tickets On Sale Today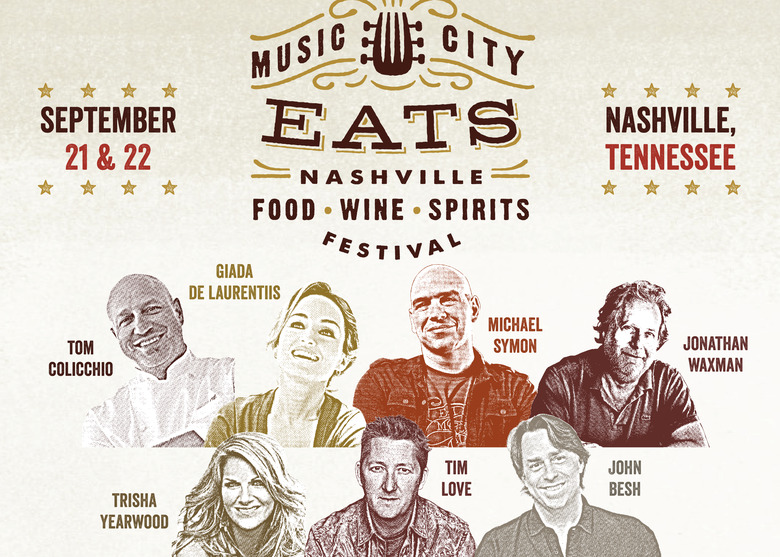 We had an awesome time at the Austin Food & Wine Festival last month, in case you couldn't tell by all the coverage. Our festival-throwing friends at C3 are at it again, this time bringing the party to the Music City: Nashville. Tickets go on sale today for a packed weekend (September 21-22) of chefs including Tom Colicchio and John Besh taking on the vibrant and diverse culinary culture Nashville has rapidly become famous for, with hot spots like Catbird Seat (among many others). Prepare for cooking demos, panels, live performances and yes, noshing with the chefs.
It wouldn't be a food and music festival without a band or two, so enjoy your food with a side of the Music City's native Kings of Leon, hosting Petty Fest Nashville, a tribute to all things Tom Petty. Oh and the festival is sponsored by Jameson, so you're covered there. If you're overdue for a serious food-and-enjoyment weekend, click here and make it happen.
More Nashville coverage on Food Republic: