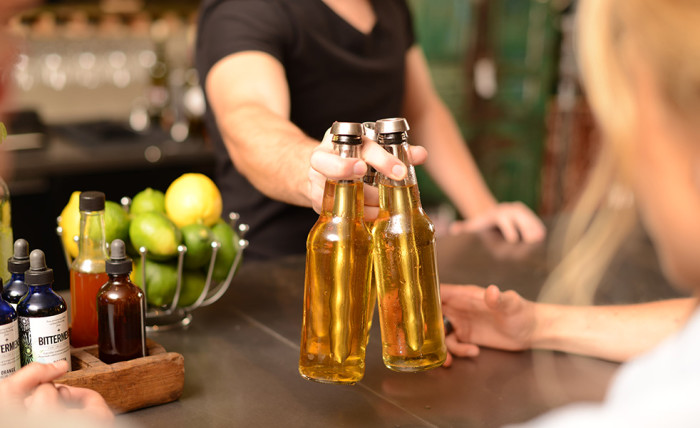 Warmer weather means warmer beer. This is a fact. It's science: that longneck won't stay chilled forever. But this summer you have the key to keeping those brews ice-cold down to the very last delicious, slightly bitter and floral, drop. From the guys who brought you the wine-cooling Corkcicle, meet the Chillsner.
Also see: 10 Beers You Must Drink During Grilling Season
Freeze a tube for 45 minutes (they come in a set of two, because who likes drinking alone?), take a nice big sip, then insert the Chillsner in a standard or tall beer bottle — sorry, Red Stripe. The rubber seal keeps the carbonation safe and sound, and the slotted top lets beer out without skipping a beat or dripping out — because nobody needs a gadget that makes you look awkward while drinking. Your beer will not warm up even in the fiercest heat. Beer koozies everywhere quake in fear (except this one, which isn't afraid at all).
Visit the Corksicle store for all your booze-chilling needs this summer. May they be numerous and in good company. And screw that warm sip of beer at the bottom of the bottle.
Chillsner, $29.95 at corksicle.com
More gadgets we truly feel we need on Food Republic: