Rock Legend Ed King Now Spends His Free Time Searching For Epic Meals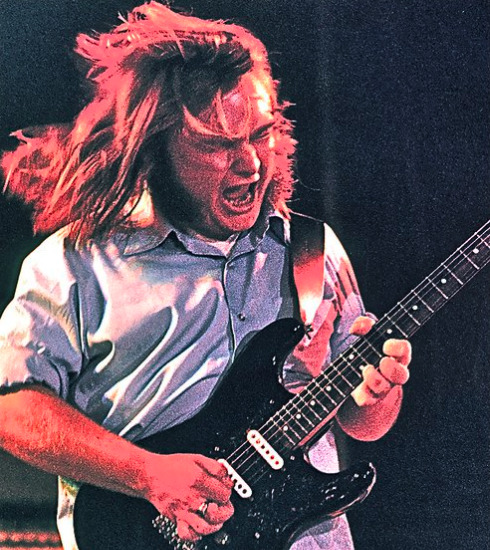 Sweet Home (from left): Rocker Ed King in his younger days, posing with his wife Sharon and their d
You may not immediately recognize Ed King's name, but you've almost certainly heard his voice. That's him counting off "1,2,3..." at the beginning of Lynyrd Skynyrd's "Sweet Home Alabama," a Southern anthem which he co-wrote with Gary Rossington and Ronnie Van Zant in 1973. King had the prescience to leave the band in 1975 before the tragic plane crash two years later that killed Van Zant. He rejoined Skynyrd in 1987 for almost another decade until health concerns forced him to retire from active touring.
But King hasn't spent his retirement completely off the road. Along with his wife, Sharon, he has developed into quite the opinionated food person — traveling a wide radius from his home in Nashville, TN in search of the best meals around. With a career of touring all over the world under his belt, I asked him for his favorite restaurant in the world. After some fond reminiscences of the dining scene in California during the 1960's when he was a founding member of the culinarily-named psychedelic pop band Strawberry Alarm Clock, King finally settled on something a little closer to the heartland.
Claud's Hamburgers in Tulsa, OK is what still tugs at King's heartstrings, despite the fact that he has a whole new set of strings after a heart transplant in 2011. "It's just a perfect old-fashioned burger joint with about 12 seats. Their food is simple as can be, but they are still totally meticulous about it all." The delightfully greasy burgers manage somehow to still find away to maintain a little crispness after a pass across the ancient flattop grill, and the standard dressing is mustard, pickle and diced grilled onions. They'll give you ketchup, mayo, lettuce or tomato if you ask for it, but you'll probably get a cross look for your condimentary blaspheme.
King's all-time greatest meal came from another downhome secret, Doe's Eat Place in Greenville, Mississippi, deep in the Delta. Located in a neighborhood where it's probably best not to have the nicest car in the parking lot, Doe's menu is simple but majestic. You can get a salad, Delta-style tamales, chili, broiled shrimp and an assortment of Brobdingnag-sized steaks that are cooked in an infernal broiler and cut into manageable sizes for sharing. Seriously, the sirloin can be ordered at a whopping six pounds. "Doe's has fantastic food and is run by some seriously good people," shares King. "I don't care if none of the tablecloths match. It's just amazing food done right."
But all of King's favorites aren't so decidedly lowbrow. Recently, he took his wife Sharon to a special birthday treat of a meal at Nashville's Catbird Seat and was absolutely blown away by the creativity of Josh Habiger and Erik Anderson, the skyrocketing duo who run the kitchen at this darling of the national food media. "It pretty much ruined me for any other food for awhile. Seriously, I didn't want to eat any other food for over a week. Finally I developed a hankering for a particular bagel and lox sandwich from East Nashville and ate those all the time for a few days until I could get back to a more regular schedule. But those boys changed my brain with their food."
Interestingly, this sort of obsessive food behavior has been a side effect of his heart transplant surgery. "I don't know if my donor had something wrong with him, but I can't stand Italian food anymore, and I used to love it!" Nowadays, King is more likely to order from all over a menu in search of something that will flip the levers of his confused tasting nervous system. And more importantly, since he has had to take anti-rejection drugs for a long time after his surgery, he and Sharon demand a clean restaurant to avoid infection since his immune system is compromised.
"I can deal with bad service as long as it's good food that is well presented. Oh, and I hate cold plates!" Woe be to the restaurateur who serves the Kings a meal in a dining room where the thermostat is cranked down to arctic levels during the summer. "They think they're doing you a favor, but I hate it when your food gets too cold to eat in 4-5 minutes."
And King isn't afraid to share his opinions as a frequent commenter on both Yelp and Urbanspoon. Here's a hint for you, Mr. Restaurant Owner. If you want a nice review from the icon who wrote "Sweet Home Alabama" and "Saturday Night Special," make sure you have a dog-friendly patio. Ed and Sharon have recently fallen under the spell of their new English Goldendoodle named Ollie, and will rarely venture anywhere without him at their side as a dining companion.
Ed King may indeed have been a "Whiskey Rock-a-Roller," but deep down, he's Ollie's daddy now.
Read more Good Food, Rocks columns on Food Republic: