These Meat Shredder Claws Are Pretty Badass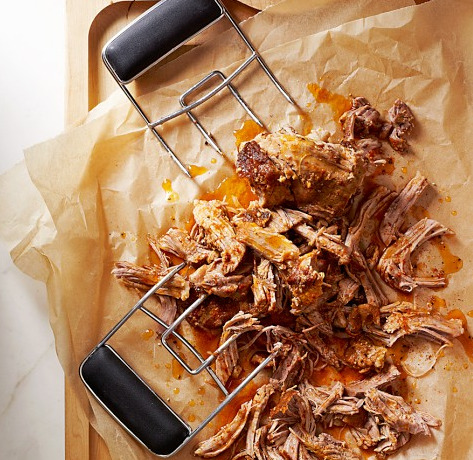 We tend to reserve the word "badass" for pretty, um, badass pieces of cooking equipment. This set of two "heavy-duty meat shredders" from Williams-Sonoma certainly fits the bill. Sharp stainless-steel tines make fast, easy work of shredding meats into bite-sized pieces. We've got images of grilling out back, slowly working on a tan while nursing a summer ale and going full Wolverine on some pork shoulder.
With Grilling Month in full-swing and Father's Day just around the corner, we figure that these meat rakes are an inexpensive and surefire way to establish yourself as king of the grill. If nothing else, you can also enjoy imitating a bear and ripping apart some barbecued meat with your new toys.
More Gadgets That Rock on Food Republic: