Tovolo Gift Pack Giveaway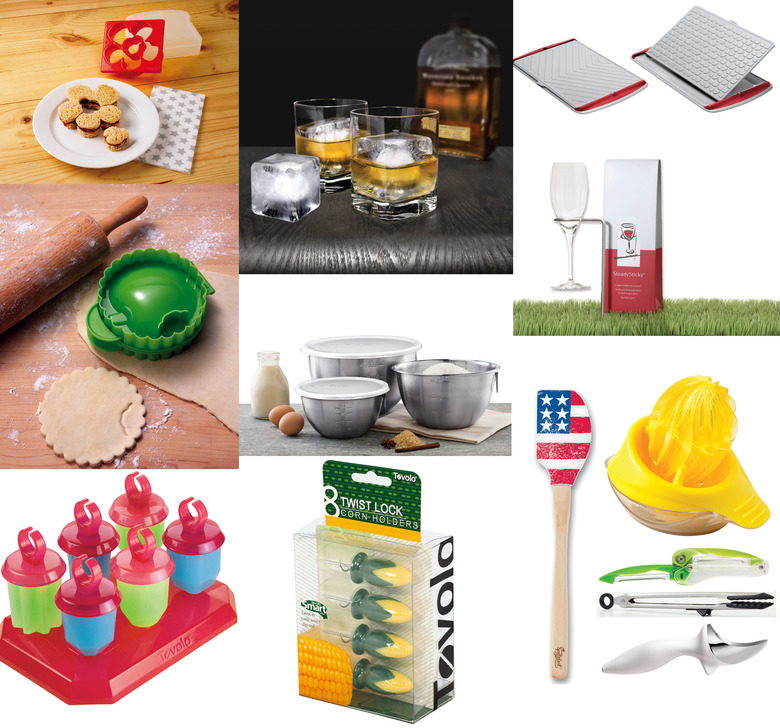 Tovolo Gift Pack
This giveaway is part of Food Republic's Great Grilling Month Giveaway, during which we are giving away amazing products every day in May.
Name: Tovolo Gift Pack
Store: tovolo.com
Value:: $252.00
Tovolo's team of Designers bring world class creativity to an environment constantly humming with new idea generation. Combine this with their love of cooking and they are certain to deliver the freshest concepts. Something as simple as a silicone spatula moves them to create the perfect experience for their customers. Tovolo obsesses over every detail to ensure that their spatula will out-perform expectations. However, performance alone is not enough, they want to put a smile on their customer's face as well. Whether it is their Spatulart® silicone spatulas or their assortment of frozen pop molds, they strive to add a colorful element of fun to each of our items to do just that.
Tovolo's goal is for their kitchen tools to outperform anything else on the market. Add their vibrant color selection and it translates to Seriously Awesome fun in your kitchen.
The gift pack includes:
Glory Spatulart Spatula
Mini Stars and Stripes Spatulart Spatulas
2 Clean Flip BBQ Trays
Twist-Lock Corn Holders
2 sets of Steadysticks Wine Glass Holders $11 each
Countertop Citrus Reamers
2 sets of Colossal Cube Molds
2 Sandwich Shapers
4 Petite Pie Molds
Jewel Pop Molds
Tilt-up Ice Cream Scoop
Tip Top Tongs
Pop Up Peeler
Set of 3 Stainless Steel Mixing Bowls
Enter the contest completing the form below.