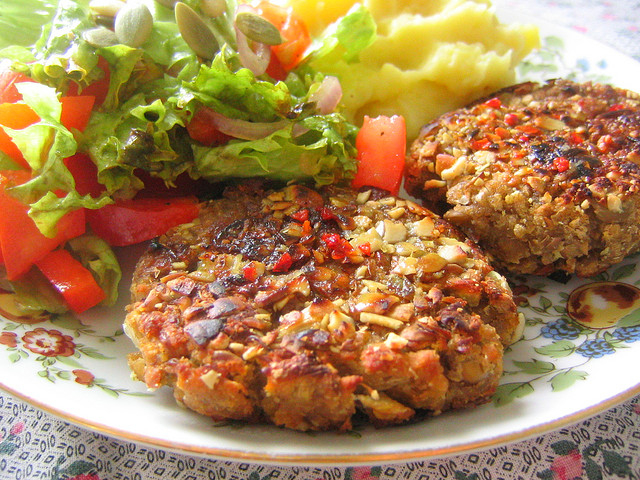 I know everyone thinks their dads tell the best stories, but mine really does. Growing up in New York was awesome, but my dad is from the original city that never sleeps: Mumbai. Consider aggressive monkeys, hanging out of double-decker buses on streets which have no discernable traffic rules to this day, risky competitive rooftop kite-flying, the limitless perils of monsoon season in one of the most densely populated urban areas in the world and, yes, fine, plenty of lentils if you want to be stereotypical.
We published a recipe for Persian spiced lentil patties last week that was crazy popular! I mean, I knew they were delicious, and you trusted our judgment. Thank you. Assistant Contributing Editor Laila Gohar (the resident jalapeño hands and bacon marmalade girl) also posted her own recipe for mercimek köftesi, Turkish lentil and bulgur meatballs. My dad saw both recipes and sent the following email:
"Hey girl — your lentil patties reminded me of my boyhood favorite food at the Canteen at St. Xavier's High School, circa 1967. The patties were misspelled "pattice" (and it caught on…see Wikipedia) and the dish was ragda pattice. Cholera during the monsoon season was at no extra cost. -Dad"
Directly related: my column about pani puri.
Hard to argue with that. I've never had ragda pattice before, but I bet I can get decently close with my Mumbai-style vegetable cutlet recipe to guide me and a slightly stale, delightfully pink Times Of India to drain them on. It adds authentic flavor and is WAY more Instagrammable, you hipster culture junkie. Just run with it.
More tales from abroad for lunch on Food Republic: