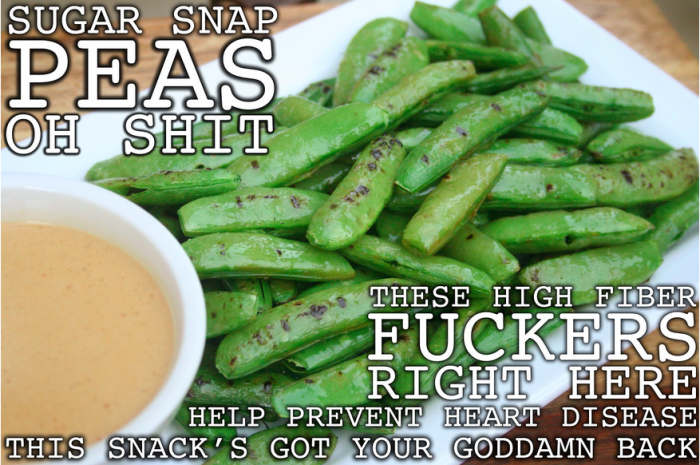 Anyone who thinks profanity can't be used purely emphatically can take a fucking hike. By far the most entertaining and straight-to-the-point blog we've encountered this year is Thug Kitchen, which was just recognized by Saveur magazine's Best Food Blog Awards.
That ectoplasm-free spinach smoothie is a nutritious son of a bitch. Those grapes will lower the everlasting fuck out of your cholesterol. Sounds a lot more convincing than "eat your leafy green veggies" and "fruits are part of a well-balanced diet," right? Best of all, there are a few solidly good recipes in there, like agua fresca, grilled sugar snap peas with peanut dipping sauce and an extremely dangerous Jack-O-Lantern we're sure nobody will make fun of you for making out of season.
If you find any particularly nice Swiss chard at the farmers market this weekend, Instagram it with our #FRmarketwatch hashtag to be entered to win a prize! Then toss that bitch in some whole wheat pasta, as the Thug recommends.
More awesome blogs on Food Republic: