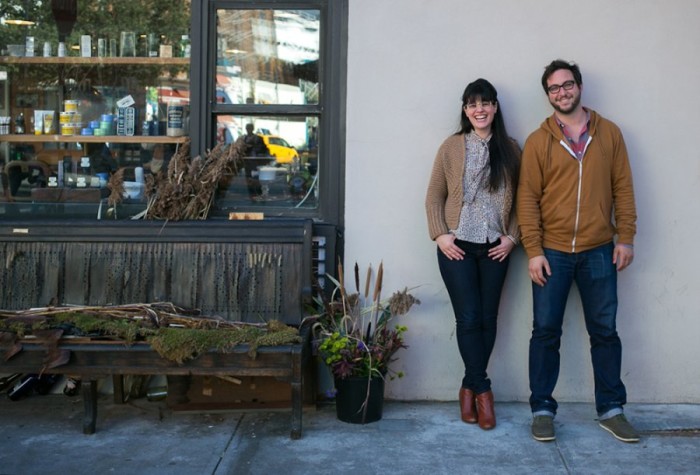 Star Chefs is a culinary trade organization that, along with fostering a sense of community among cooking professionals, hands out a well-researched, future-glimpsing awards program called Rising Stars. I'm a huge fan of this program. Unlike more established awards programs that tend to retread year after year, the Rising Stars winners are usually just that. Rising. On the cusp of big things.
I covered the event in 2007 where guys like Michael Anthony, Craig Hopson, Chris Santos, Damon Wise and Akhtar Nawab earned recognition. They also called out Japanese chefs Masato Shimizu and Yosuke Suga (hardly household names, but a big deal to some in that world). Star Chefs is ahead of the curve, that is for sure. And reviewing the below list of winners — who will be feted at a gala tonight — reveals some familiar names, but others not so. All should be watched. We know the other awards programmers will be.
CHEFS
Brooklyn
Justin Bazdarich Speedy Romeo
Justin Hilbert Gwynnett St.
Joseph Ogrodnek and Walker Stern Battersby
Angelo Romano The Pines
Dale Talde Talde
Manhattan
PJ Calapa Ai Fiori
Leah Cohen Pig and Khao
Matt Lightner Atera
Justin Smillie Il Buco Alimentari e Vineria
Michael Toscano Perla
HOTEL CHEF
Abram Bissell The NoMad
SUSTAINABILITY CHEF
Evan Hanczor Parish Hall
PASTRY CHEFS
Ashley Brauze DB Bistro Moderne
Malcolm Livingston II wd~50
Katy Peetz Blanca
ARTISANS
Aurélien Dufour Daniel Boulud Restaurants
Zachary Golper Bien Cuit
CONCEPT
Joe Carroll, Fette Sau
COMMUNITY
Michael Chernow and Daniel Holzman The Meatball Shop
RESTAURATEUR
Noah Bernamoff Mile End Delicatessen
SOMMELIERS
Thomas Pastuszak of The NoMad
Emilie Perrier of Ai Fiori Altamarea Group
MIXOLOGISTS
Jeff Bell PDT
Jillian Vose Death and Co.
BREWER
Candidates include the head brewers from 508 Restaurant and Bar, Birerria, Bridge and Tunnel Brewery, Bronx Brewery, Rockaway Brewing Company and Singlecut Beersmiths.
GUEST CHEF
Hillary Sterling The Beatrice Inn
VIP CHEF
German Calle Petrossian Restaurant New York