NYC: Frieze Art Fair Will Feature Blue-Chip Restaurants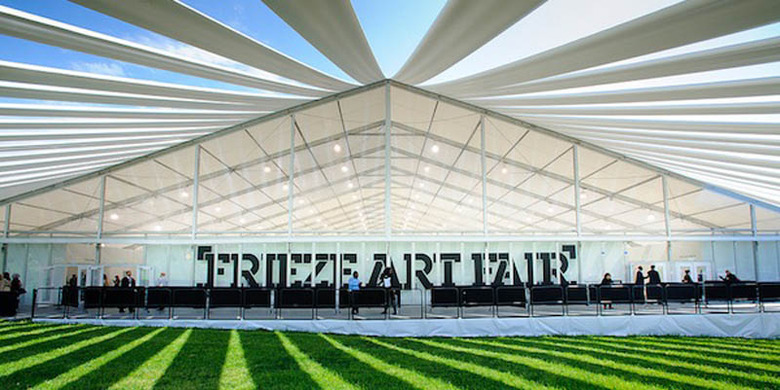 The art world has as many fairs as the food world has festivals, but while you'd be unlikely to come across a Damien Hirst splatter painting at Aspen Food & Wine, you'll soon be able to have food from A-list restaurants at the Frieze Art Fair in New York City. Late last week, Frieze New York 2013 announced its food vendors for its fair at Randall's Island, May 10-13, and it features some of the buzziest restaurants of the moment.
Art shoppers will be able to take a break from browsing contemporary works to dine on dishes from Mission Chinese, Roberta's, the Fat Radish and Court Street Grocers, to name a few. Frankie's Spuntino will even set up a full-service restaurant on the sprawling site off Manhattan, and sister restaurant Prime Meats will set up a picnic area serving burgers and sausages.
Frieze, which started in London, has been making a play to become one of the big U.S. fairs for contemporary art, along with Art Basel Miami Beach and The Armory Show. This year's Frieze NY will feature over 180 galleries, in addition to the ambitious food programming. As for that, guests shopping for blue chip pieces will be able to dine on Danny Bowien's Kung Pao pastrami, sip Blue Bottle Coffee, and, with a VIP pass, sit down for a Marlow and Sons–prepared meal. Certainly beats a concession stand.
Tickets (starting at $42 per day, $26 for students) for Frieze Art Fair New York are available on the fair's site.