What Is Velvet Falernum?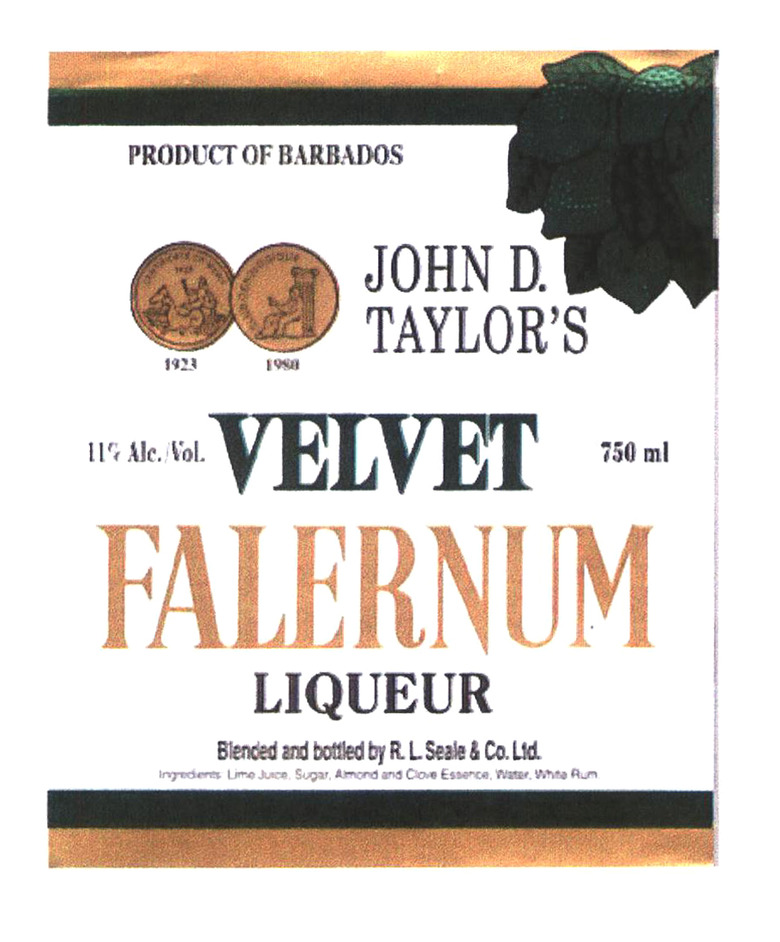 If you're making tropically influenced rum drinks (giant Zombies in a coconut shell, anyone?) there's an increasingly obscure bottle of liquor you should stash in your home tiki bar. Falernum is the general term for a spiced-citrusy-sweet syrup used to flavor Caribbean cocktails. Velvet Falernum is the widely distributed Barbadian alcoholic version, and you should definitely be measuring out half-jiggers of it when it comes to good mai tais.
Flavorwise, Velvet Falernum is similar to a low-proof rum infused with lime zest, ginger root, cloves and other whole spices, almond and sugar, so it's used as a enhancement to booze rather than drunk as booze itself (although a splash over club soda or tonic with a a squeeze of lime is quite refreshing).
Perhaps the most well-known cocktail featuring Velvet Falernum is the Corn 'n Oil, 3 parts VF on ice to 1 part of the darkest spiced rum you can find, like Cruzan Black Strap, poured over the top so it looks like a mini oil-spill (yum!). Add a few dashes of Angostura bitters, drop in a squeezed fresh lime wedge and serve without stirring.
More Whatchamacallit on Food Republic: