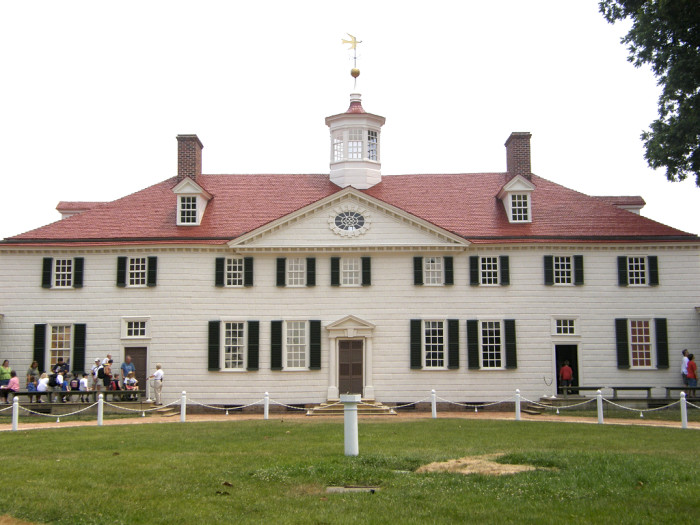 This week in food news: Monsanto strikes a deal, Mark Bittman picks the mind of Slow Food founder Carlo Petrini, Russian chefs defend horse meat and the White House celebrates Passover. Plus — for the patriotic drinkers — newly produced George Washington rye whiskey hits shelves soon.
After the European horsemeat scandal led to the recall of IKEA meatballs, McDonald's chicken nuggets and supermarket lasagna (all abroad) a new take on equine dining has emerged. The New York Times spoke with several Russian chefs who exalt the use of horse meat in fine restaurants. No one wants to think they're eating one meat and find out it's another, but if you are intentionally setting out to eat horse, these chefs argue you might just be surprised how much you like it.
When it comes to food fraud, meat is not the only worry. NPR's The Salt takes a look at the disturbing amount of faux spices, milk and vegetable oils out there, all of which you can peruse on non-profit organization US Pharmacopeial's "Food Fraud Database." On top of that, Food Safety News reports that the Office of Management and Budget has weakened the FDA's food safety rules — as many food advocates predicted — including requirements for environmental and product testing. Feeling sufficiently paranoid about what you're eating yet?
On a more inspiring note, Mark Bittman sat down with Carlo Petrini, founder of the Italian gastronomic movement Slow Food, to talk about the group's increased focus on environmentalism, politics and local economies.
It was a week of amends for several companies: CEOs from major restaurant chains (among them Wendy's and Jack in the Box) admitted that the new healthcare law would not cost them the astronomical fees they had been complaining about when "Obamacare" was announced (see Papa John's founder's especially vocal criticism). Meanwhile, genetic engineering giants Monsanto and DuPont have dropped the antitrust and patent suits against one another and have instead teamed up to truly dominate the genetic technology market via a legal truce.
In Presidential news, the Obamas held their annual Seder dinner this week — a tradition that began in 2008 when three aides threw an impromptu Passover celebration. First Lady Michelle Obama announced the six chefs that will cook at the 2013 White House Easter Egg Roll, including Ina Garten and Spike Mendelsohn, and Mount Vernon (George Washington's home) will produce over 1,000 bottles of unaged rye whiskey from the President's original recipe that go on sale April 4th for $95 a bottle.
Finally, with Easter candy season upon us, a new study is out that shows that consumers perceive food items (including candy) as healthier simply if the labels on them are green. It's just that easy.