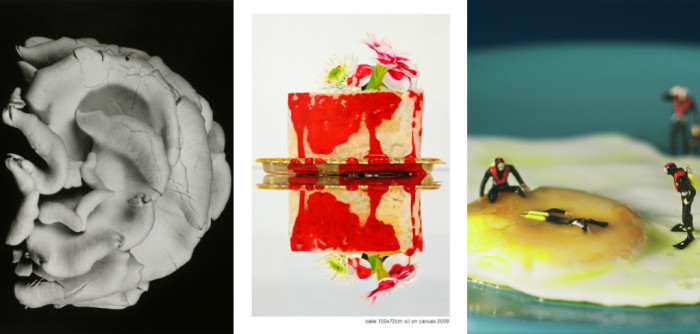 Food has inspired artists for centuries. And lately, as food as become a hot topic on TV and in pop culture in general, it also seems to be more prevalent in the art world. So it should come as no surprise to find plenty of gastronomically inclined pieces on offer at next week's Affordable Art Fair. From photographs of mushrooms resembling tangled clumps of human bodies to colorful triptychs of ingredient pairings, the fair features art that will help you replace that college-era poster still hanging on your kitchen wall.
The 80-plus gallery showcase, being held April 3-7 at the Metropolitan Pavilian in Manhattan's Chelsea neighborhood, will exhibit artwork from new and emerging artists, with all pieces priced between $100 to $10,000 (and half the works will be priced under $5,000). In other words, you can invest in something impressive for your bare walls without becoming a starving artist yourself. Here's a preview of some of our favorite food art that'll be available.
The Affordable Art Fair runs from April 3 – April 7, at the Metropolitan Pavilion (125 West 18th St., NYC).