The Brooklyn Brewery Mash To Hit Nashville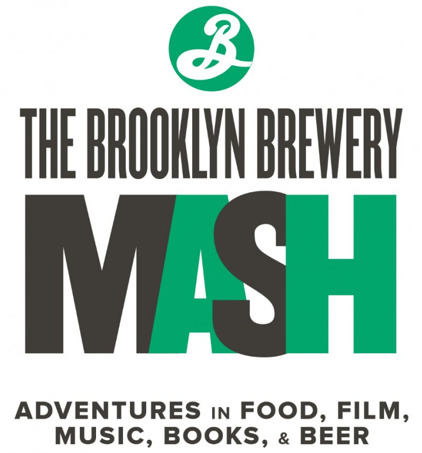 We've already told you about the Brooklyn Brewery Mash, an 11-city festival showcasing food, film, music, books and, yes, beer. The celebrations kicked off on March 6 in Austin, Texas during South by Southwest and continued in New Orleans the following weekend. The next stop on the tour will take place from April 8–14 in Nashville. Here is a rundown of events scheduled to take place in Music City next month. Be sure to check out the Mash's official website for more details and ticket information.
April 8 – 14; M.L. Rose, 2535 Franklin Pike
Brooklyn beer specials, new and special offerings, giveaways and general info available on The Mash.
April 10; 6-10 p.m.; Flying Saucer, 111 10th Avenue South
Brooklyn's Josh Scutella hosts an evening of the Brooklyn Lineup. Core and new beers will be on tap. Beer specials all night.
April 10; 7 p.m.; Burger Up, 2901 12th Avenue South
Multi-course beer dinner celebrating local cuisine, interpreted 2 ways: by Philip Shyatt and the Brooklyn Brewery House Chef, Andrew Gerson.
Slow Supper With Holly Williams
April 11; 7 p.m.; Peter Nappi Studio, 1308 Adams Street
Held in the captivating Peter Nappi Studio & benefitting Slow Food Nashville, guests will feast on a meal prepared in collaboration between Brooklyn House Chef Andrew Gerson, Chef Brandon Frohne of Mason's and and local royal/songstress Holly Williams. Projection installations from Brooklyn's NBNY.
NY Night Train Soul Clap & Dance-Off
April 11; 9 p.m.; Stone Fox, 712 51st Avenue
America's most popular soul party returns to Nashville. Get down to the exquisite 1960s soul 45s of world famous Brooklyn DJ Jonathan Toubin all night long. Join the 1 a.m. dance contest for $100 cash prize and to win a free trip to New York for the Dance-Off championship at Brooklyn Bowl.
"YOU CAN'T DROWN THE LOUD SOUND!" Sandy Benefit
April 12; 9 p.m.; Mercy Lounge, 1 Cannery Row
A benefit for Brooklyn's own Norton Records whose warehouse was flooded by Sandy. Norton Brooklyn-based bands The A-Bones (featuring original sax player Lars and Ira from Yo La Tengo) and Daddy Long Legs pair up with seasoned Nashville garage rockers The Ettes and new comers Weekend Babes.
Eat, Drink & Learn With The Brooklyn Brewery House Chef
April 13; 12-2 p.m.; Whole Foods, 4021 Hillsboro Pike
Chef Andrew Gerson does a pasta making demo and pairs with Silver Anniversary Lager & more.
April 13; 10 a.m.; Nashville Farmers' Market, 900 Rosa L. Parks Boulevard
The BB House Chef will be cooking up some of his favorite finds from the market. Stop by for cooking and beer pairing tips.
April 13; 7:30 & 10 p.m.; High Watt, 1 Cannery Row
A hilarious comedy event that showcases footage from videos that were found at garage sales and thrift stores and in warehouses and dumpsters across the country.
April 14; 7 p.m.; Venue TBA
A stalwart citizen opens their kitchen for a dinner party where all the guests are cooks. Each attendee brings the ingredients and everyone cooks together. Dishes are passed around, and there's plenty of Brooklyn beer to enjoy. For location details, go to ChaosCooking.com.
April 14; 2-3:30 p.m.; imogine + willie, 1310 Clinton Street
Jeni Britton Bauer of Jeni's Ice Cream shares business memories and ice cream innovations with Chuck Beard of Nashville's East Side Story. Tickets include complimentary Brooklyn beer and samples of Jeni's frozen treats.
Read these stories about Nashville on Food Republic: