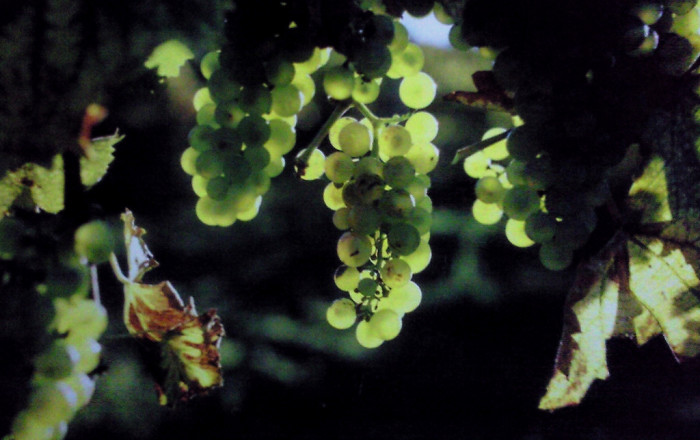 In Paris, the city of wine for lunch and dinner, there is much talk of des vins naturels. There are entire caves and wine bars dedicated to selling these natural wines. (If you're in the city, be sure to check out Le Garde Robe for a fantastic selection.) But what are natural wines, really?
You may have heard about the natural wine movement, as it has gained momentum in the U.S., Europe and even Australia. But even those who have bought a bottle or three of natural wines don't always understand what it all means.
Natural wine is, at its root, wine produced with as little human interference as possible. Wine the way nature intended it, one could say.
But isn't that what organic wines do? Not necessarily. In fact, natural wines go beyond their organic and biodynamic counterparts, landing in a "non-industrial" category. The difference is in the process. Organically certified wines indicate that the process of growing the grapes is organic. What happens afterwards is up to the winemaker. This is the stage where things get added: manufactured yeast, additives and sulfites. Natural wine is concerned with what happens after the grapes are picked, adding little or no sulfites, and avoiding commercial yeasts.
In the world of organic and artisan, natural wine might sound like yet another marketing ploy. But this isn't a new trendy way to produce wine. It's a return to traditional winemaking standards that have existed for hundreds, even thousands, of years.
Grown in organic, low-yield vineyards, and harvested by hand, natural wines are about as close to the earth as you can get. But that doesn't mean that everyone is on board.
Objectors say that without sulfur, wines spoil. Others say that the tastes are vinegary and coarse. Italian gastronomy magazine Gambero Rosso recently came out in full force against natural wines, stating:
"We sincerely hope that Italian wine lovers will not be subjected to what has been happening in France: an invasion of so-called 'natural' wines — in other words, so called 'zero sulfur' wines — with the complicity of numerous sommeliers, wine merchants and irresponsible journalists…"
In fact, since there is no official certification for natural wines, the definition of the term can be interpreted differently, and there are plenty of viticulturists of natural wine who choose not to brand their product as natural, instead opting to highlight the fact that their wines are produced by smaller, artisanal growers.
Ultimately, natural wines are different. They can be unpredictable, but that's because we have gotten used to the processed wines of modern times. But just like a good heirloom tomato or an apple picked from the tree in your backyard, the taste can be much more dynamic and complex than the industrial counterparts. That means that the terroir is key, and with a natural wine you can practically taste the physical origins of what you're dinking.
Interested in natural wines? Here are some great resources to get you started.
More Than Organic: An English-language French site that is devoted to promoting French natural wines around the world. The site provides a full reading list of books on the subject as well, in both French and English.
Journalist James Brennan recommends reading Carnet de Vigne, by Sylvie Augereau, considered the French bible on natural wines. For English speakers, try Authentic Wine: Toward Natural and Sustainable Winemaking by Jamie Goode or Naked Wine by Alice Feiring.
Organic Wine Guide gives a good overview of natural wineries by country.
If you're in New York, check out the Natural Wine Company, which has a full assortment of natural wines and at reasonable prices.
More winery stories on Food Republic: