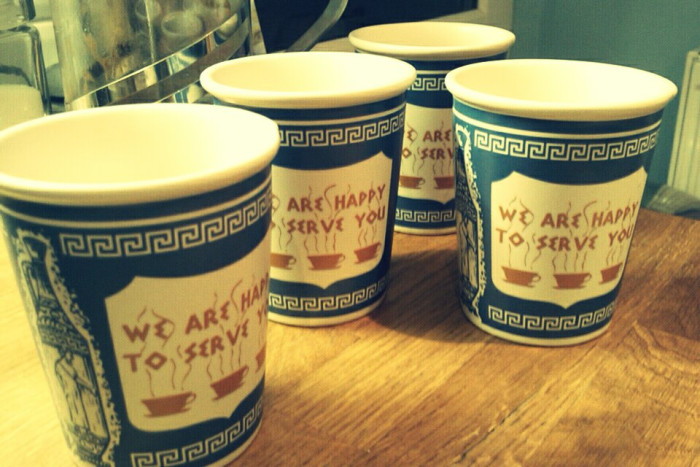 Meatless Mondays, genetically engineered salmon, the organic debate — all the major food politics stories are in the news this week, plus a USDA resignation, New York City mayoral candidate diets and a food poisoning outbreak at famed Copenhagen restaurant Noma.
Remember that Stanford study that suggested organic fruits and vegetables weren't more nutritious for you than their conventional counterparts (and the resulting media firestorm)? Well the study is back in the news, as the Washington Post examines the difference — price and otherwise — between organic and conventional baby food.
Whether or not you eat organic, you may want to invest in a Chemex and consider upping your coffee intake all in the name of health. A new study published in the American Heart Association journal shows that a regular coffee habit can reduce the risk of stroke up to 20 percent.
Eating healthy in other ways may help your wallet as well, now that insurance companies are looking to rebates on healthy food purchases as an incentive to get people to put down the chips and grab an apple. NPR reports that a South African insurance company, Discovery, offers up to a 25 percent rebate when people buy fruits and vegetables. Similar offerings from U.S. insurers may not be far off.
L.A. public schools have jumped on the healthy eating bandwagon by officially implementing Meatless Mondays and in New York, mayoral candidates try to battle bulging waist lines on the campaign trail with strict exercise regimens and nutrition-focused staffers.
Meanwhile, grocery stores and food brands are busy trying to capitalize on customers' changing food ideals. Major retailers like Whole Foods and Trader Joe's have already announced they will not carry AquaBounty's genetically engineered salmon, which is waiting approval from the FDA, partly as a reaction to consumers' negative perception of engineered fish, as well as safety and environmental concerns.
In a similar vein, deli meat company Hillshire Farm, has completely rebranded after more than a year of market research in order to make its meat seem more natural and appealing by replacing phrases like "deli select" with "thin-sliced," and making its packaging see-through.
This week, NYU professor Marion Nestle points out that foodborne illnesses can strike when you least expect them, even in the "world's best restaurant." Copenhagen's lauded culinary destination, Noma, was the sight of a norovirus outbreak recently, most likely due to a symptom-free staff member. The restaurant addressed the outbreak with a public apology and easy access to the health inspector's report.
Finally, the week brought news of Agriculture Deputy Secretary Kathleen Merrigan's resignation. Merrigan pioneered popular programs like the "Know Your Farmer, Know Your Food" initiative to promote local food systems. She will most likely leave her position at the end of April.