Here's Indisputable Proof That Craft Beer Had One Hell Of A Year In 2012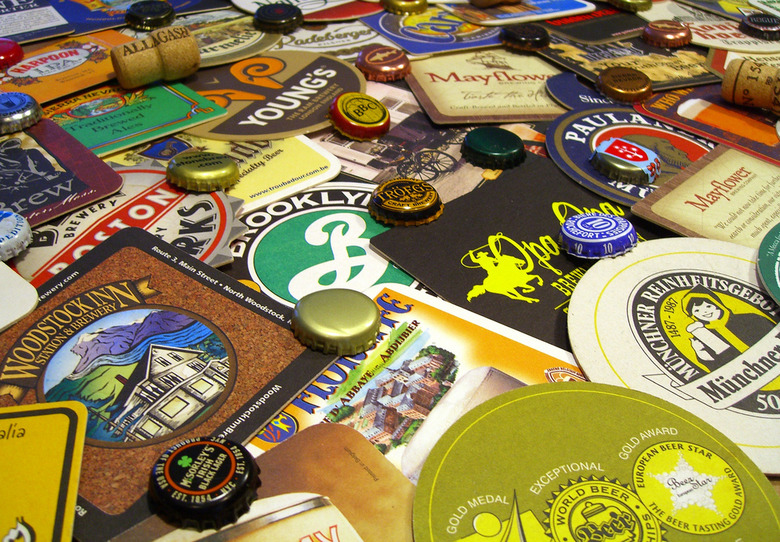 Craft beer sales are on the rise, says the Brewers Association, an organization that promotes and protects small and independent American brewers and their beers. This may come as a surprise, as much of the beer headlines in 2013 have been dominated by news of AB Inbev's attempt to take over Grupo Modelo (outcome still undecided). But slow and steady may yet win this race.
We were reminded just how big the craft beer industry has become when Deb Carey, co-founder of New Glarus Brewing, was invited to Washington by President Obama not once but twice for her leadership as a small business owner in Wisconsin (Carey was runner-up in 2011 for National Small Business Person of the Year). Now, thanks to the Brewers Association, we know that the growth of the craft beer industry isn't limited to New Glarus or Wisconsin; craft beer is responsible for a rise in small business growth countrywide, creating nearly 5,000 new jobs in 2012.
Take a look at this helpful infographic released by the Brewers Association on 2012 Small & Independent U.S. Craft Brewers' Growth in the Beer Category. While the numbers are only preliminary, with a full report due later this month at the Craft Brewers Conference in Washington, D.C, the statistics are impressive: 409 new breweries opened their doors in 2012 while just 43 closed up shop, an 18% increase from 2011. Craft brewers also grew by 15% while the total U.S. beer market grew just 1%. Three (and many more) cheers to continued craft success in 2013!
Read more stories about craft beer on Food Republic: