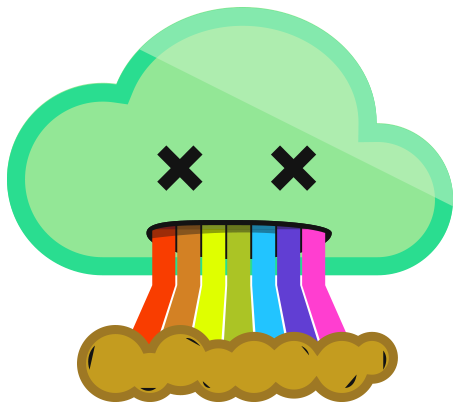 Move over, Foodspotting. "Upload and draw on images of inebriated friends, smashed strangers or crunked cats" is the motto of Drunkspotting, a new app that is the brainchild of several individuals recently competing in an annual StartupBus competition run in concert with South By Southwest Interactive. (It should be noted that the idea for Drunkspotting was conceived after the end of the contest, as a sort of parody of another team's idea to take photos of clouds and draw on them. Clearly, drunk people sell and clouds do not.)
The mobile web app has gone live, meaning that users can take photos from their phones and draw on them. According to Betabeat, prominent figures who have already been "Drunkspotted" while attending SXSW festivities in Austin include Ashton Kutcher, Shaq, Coolio and Foursquare founder Dennis Crowley. The app's Twitter page announced intentions yesterday to "totally get wasted to celebrate the article." Attempts by the co-founders to raise money to combat liver disease yielded only $122.
Apparently, the promise of an entire hand-delivered six-pack of beer for a $500 donation did not appeal to many people. In any case, stay tuned on this one. And be aware of people snapping pics the next time you hit the town.
Read about these apps on Food Republic: