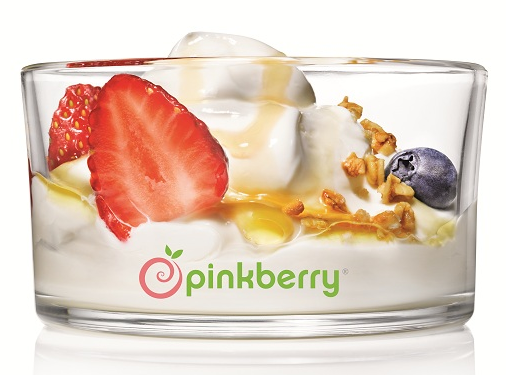 Pinkberry, like much of the free world, has taken a shine to Greek yogurt. The popular frozen dessert retailer is introducing a fresh Greek yogurt product (as in, not frozen and shot out through machines) — currently rolling out in stores across the U.S. With the addition of Pinkberry Greek to the menu, the company introduces a yogurt bar featuring five flavors (three sweet and two savory) to be loaded up with fresh toppings.
With health clearly on the mind, the yogurt is advertised to contain 15 grams of protein per 5-ounce serving, with no added sugar, thickeners or preservatives. "We are excited to bring a delicious Greek yogurt with superior freshness and taste to the category," said CEO Ron Graves in a statement announcing his intention to change the game.
Beginning April 1, the yogurt bar will be installed at all 151 of Pinkberry's domestic stores — paired with a variety of fresh hand-cut fruit, granolas and nuts and other finishers like cinnamon honey and organic vanilla agave. The five signature "flavors" (more like mix-ins) are chocolate berry, strawberry mango, kiwi strawberry, tomato basil and sunflower cucumber. We're intrigued by these last two savory options and will report back when we get a chance to try it out.
Read more about Greek yogurt on Food Republic: