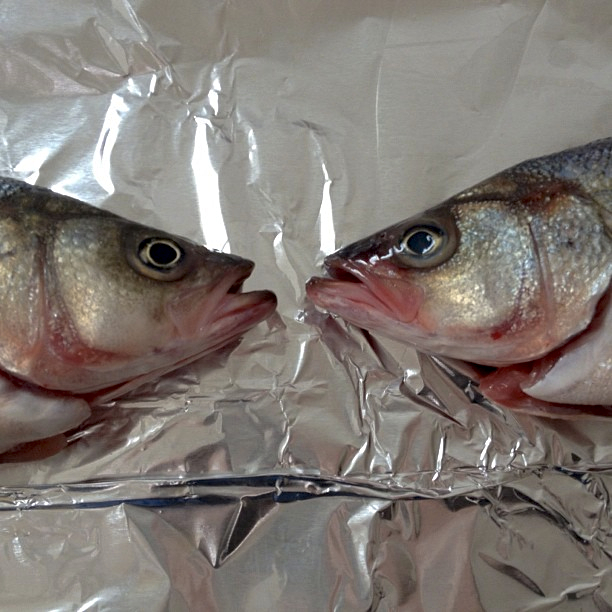 Looks like everyone likes a good old-fashioned caption contest! We kind of already knew that, but the response to Monday's fishtastic Test Kitchen Instagram was kind of ridiculous! Ninety-six captions, and only one winner of a surprise editors' choice cookbook. Here are a few of the better ones:
And the winner (by far, due overwhelmingly to randomness)…
fstaton007 Your Breath smells like Apricot Mango Bavarian Cream Smoothy with shaved Cinnamon Almond Apple pie Crumb topping! (Selfish) You Fowl!
So enjoy your cookbook, friend. And feel free to leave comments on any of our Instagrams in the future.