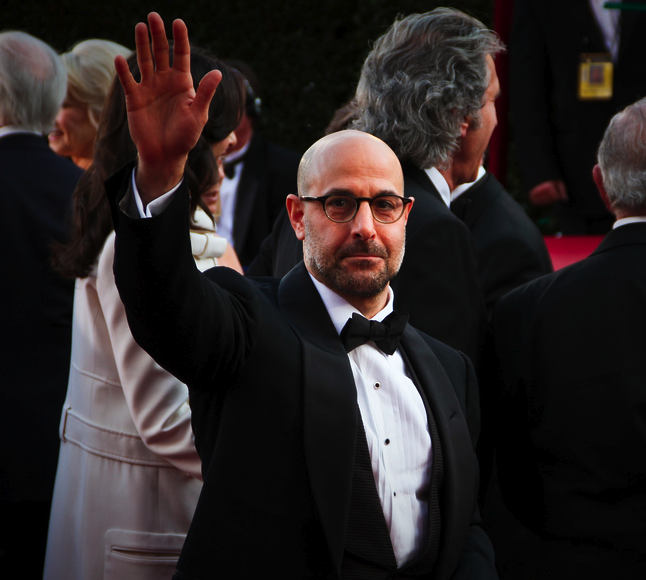 The James Beard Foundation announced today that Golden Globe and Emmy Award-winning actor, producer and director Stanley Tucci will host the 2013 James Beard Foundation Awards on Monday, May 6 in New York City. Tucci's own cookbook reached The New York Times Best Seller list in 2012. The theme of the Awards will be Lights! Camera! Taste! Spotlight on Food & Film, with the hope of paying tribute to the role that food has played on the silver screen in America.
Related: Video: Stanley Tucci And Eric Ripert Get Together In The Name Of Lemon Risotto
Chefs confirmed to cook at the gala reception following the Awards ceremony include Grant Achatz, Todd English, Food Republic co-founder Marcus Samuelsson, Michael Mina and Jean-François Bruel. All participating chefs have been asked to create dishes inspired by favorite food moments in films of their choice.
The annual James Beard Foundation Book, Broadcast & Journalism Awards Dinner will take place on Friday, May 3 in New York City, hosted by Ted Allen. The Emmy Award-winning television personality and writer is the host of the Food Network series Chopped and the recipient of two 2012 James Beard Awards.
The James Beard Foundation will announce the final nominees for all award categories on Monday, March 18 in Charleston, South Carolina and live via the Foundation's twitter feed.