In China, Very Bad People Are Selling 'Fresh' Walnuts Filled With Cement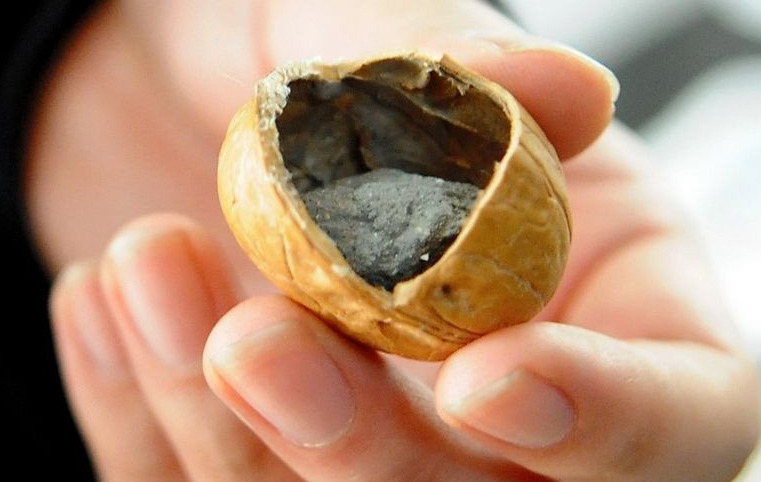 Talk about a nutty situation. Business Insider reported yesterday on a strange phenomenon — Chinese fraudsters selling walnuts, marked as fresh but filled with rocks and cement, to unsuspecting consumers. The scam has allegedly been run for quite some time, with Chinese news site Netease publishing pictures of 2.5 kilograms of walnuts filled with concrete chips purchased from a street vendor in the Henan capital city of Zhengzhou last February.
So, how exactly does this nasty practice work? The walnut husk is emptied of all its nutmeat and filled with concrete and paper before being glued whole again to trick buyers. Vendors are essentially able to double their profits, selling the nutmeat and "fresh" walnuts separately. The article goes on to cite the drastically increasing price of the nuts in China, where prices have apparently jumped tenfold in the past decade.
Check out the video below, which explains how to identify fake walnuts. DO NOT get fooled.