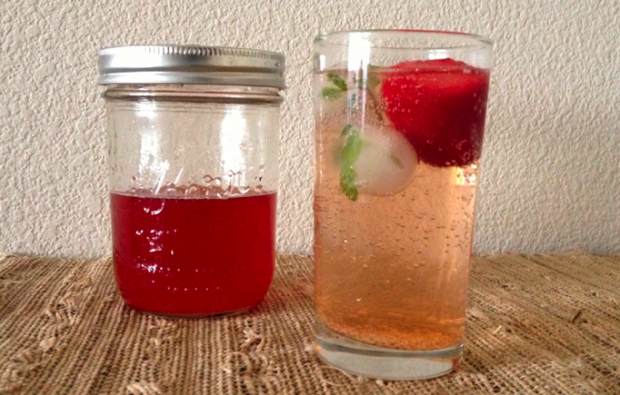 The Prohibition era is basically passé. Kidding, but not really. For an inspired cocktail, turn to the Colonial era for a sophisticated, fruit-flavored elixir. Breeches and banyans optional.
A stiff drink has its place in every man's life, but a liquid lunch doesn't always need to knock you on your ass. Sometimes a lighter libation will suffice. Not that we're suggesting you swap sidecars for your Mom's white wine spritzers. The cocktails of the moment are made with shrubs — fruit-flavored vinegars that add a refreshingly tart dimension with every sip.
Americans first used shrubs in the 18th century as a method for preserving fruit; today, they're employed as a creative substitute for cordials, bitters or that boring wedge of lime. At The Tasting Kitchen in Venice, CA, mixologist Justin Pike's creative concoctions include apple fennel, sweet potato and rhubarb flavors. Andy Ricker of Portland and New York's Pok Pok offers an extensive line of fruity "drinking vinegars," as well as Som, a bottled house brand. And at San Francisco's Redwood Room, house made shrubs soften the edge on whisky cocktails.
For the homebound drinker, making shrubs isn't a complicated affair. Strike the right balance of vinegar, fruit and sweetener, and you have a cocktail staple that will keep for up to six months. Teetotalers can enjoy a taste, too: just stir a splash into club soda for a sweet-and-sour thirst-quencher.
Here are three ways to make shrubs at home:
1. Strawberry Black Pepper Shrub Recipe
2. Cucumber Mint Shrub Recipe
3. Ginger Peach Shrub Recipe