3 Baked Egg Dishes That Will Make You Forget All About Scrambled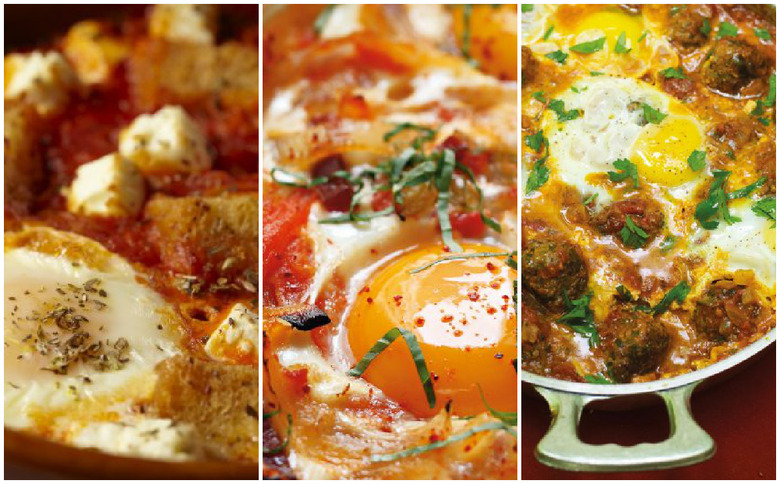 We know our way around an attractive egg dish, believe us — we penned this one. While it may be easy to scramble a few eggs and consider your job done (and if it isn't, our step-by-step guide to scrambling eggs will make it so), it's a lot more impressive to crack a few eggs on top of something thoughtful, like a bed of Moroccan lamb meatballs and spiced tomato sauce. Go Greek and sub out the meatballs for something more along the lines of feta. Or take a leaf out of a renowned French chef's book and really knock 'em dead. Oh and instead of scrambling constantly and keeping a watchful eye, stick the whole dish in the oven while you ignore it.
All you need is a sturdy, oven-proof pan or casserole. The rest is up to you.