Cool Festival Alert: Introducing The Brooklyn Brewery Mash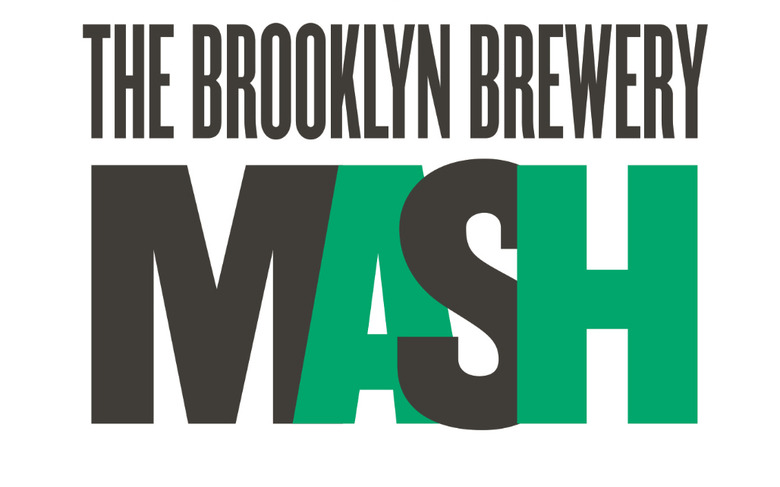 America, are you ready for a little Brooklyn attitude? Also, great food and craft beer from New York City's best borough (OK, most of the Food Republic staff lives there — or at least the anonymous staff member writing this). This morning Brooklyn Brewery announced an 11-city festival called the Brooklyn Brewery Mash. Each stop will include a lineup of parties, concerts, private dinners and readings — all "featuring humanity's favorite beverage, beer," according to a news release. Not going to fight that.
"The Mash is an expression of Brooklyn art, music, food and the cultural links we see with many cities around the world," says Brooklyn Brewery President & Co-founder Steve Hindy. "There is a revolution happening in the world of food and the world of beer, and we are happy to celebrate this revolution with our friends around the US."
The Mash kicks off in Austin, Texas with a week of events running in concert with the annual South By Southwest. Some of those include:
Local, Two Ways
Multi-course dinner celebrating regional cuisine interpreted two ways: by the Brooklyn House Chef and the Austin Chef. March 7, 7 p.m.; Swift's Attic, 315 Congress Ave, Austin, TX
Beer & Books and Slow Supper: An Evening with Marcus Samuelsson & Jesse Griffiths
Food Republic, Togather & Brooklyn Brewery present FR co-founder Marcus Samuelsson and Austin's own Jesse Griffiths in a conversation about technology's effect on the food world. Following is Slow Supper, an outdoor dinner party benefitting Slow Food Austin co-created by Samuelsson and Griffiths with a helping hand from Brooklyn's House Chef. Guests are invited to join the Soul Clap and Dance-Off afterparty. March 8, 5:30 p.m.; Springdale Farm, 755 Springdale Rd, Austin, TX – $100 | ticket info
Soul Clap & Dance-Off with DJ Mr. Jonathan Toubin
In the middle of dancing to the wild soul 45s of subterranean superstar DJ Mr. Jonathan Toubin, a dance contest is judged by a community panel. The prize: $100 cash and a trip to Brooklyn for the dance-off championship at Brooklyn Bowl. March 8, 8:30 p.m.; Springdale Farm, 755 Springdale Rd, Austin, TX | ticket info
The Austin Smoke Experiment
Austin's top home chefs create their best smoke-themed dish ranging from savory to sweet. Some wear costumes, some pimp out their table, but all come to win over the audience and our esteemed culinary judging panel. The Food Experiments return to SxSW for the third year in a row. March 10, 1–4 p.m.; Clive Bar, 609 Davis St, Austin, TX – $15 | ticket info
Here is a complete list of the tour dates. As Friends Of Mash (F.O.M.), we'll be filling in the details as they become available.
AUSTIN, TX: March 4 – 10
NEW ORLEANS, LA: March 13 – 16
NASHVILLE, TN: April 11 – 14
BOSTON, MA: April 25 – 28
BALTIMORE: May 2 – 5
TWIN CITIES, MN: June 20 – 23
WASHINGTON, D.C.: September 19 – 22
CHICAGO, IL: October 3 – 6
PITTSBURGH, PA: October 24 – 27
PHILADELPHIA, PA: November 7 – 10
MIAMI, FL: December 12 – 15