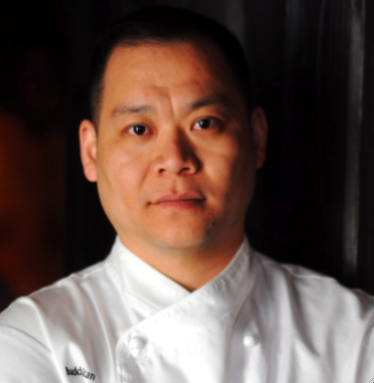 New York's Buddakan has quickly ascended to fame as one of the city's more interesting restaurants, spearheaded by Executive Chef Yang Huang's modern take on Asian flavors (an inclusion in the first Sex and the City movie didn't hurt the restaurant's popularity). The chef is busy with preparations for Sunday's Chinese New Year, handcrafting over 1,000 dumplings for the festivities. We caught up with him to discuss the day's traditions, the restaurant's special menu and his beloved Chinatown neighborhood.
So, what exactly is Chinese New Year?
Chinese New Year is the celebration of the Lunar New Year. This year, 2013, is the Year of the Snake.
What are you doing at Buddakan for the New Year?
This Sunday, we are featuring a special brunch. There is a choice of dim sum, suckling pig or roasted Peking duck. We will also have a couple dinner specials.
How many varieties of dumplings will you be making for brunch?
We will have a choice of six different dumplings and will make a total of around 1,000 pieces. We are starting preparations today.
Is this celebration the same as years past?
We try to do different things each year. The suckling pig is new this year – pigs are always lucky for Chinese New Year.
And I hear you are offering some diners tours of Chinatown?
There will be red envelopes as prizes at the end of meals. Whoever gets them will be able to take a tour of Chinatown with me and I'll show them around. The neighborhood is my favorite place to shop and to eat.
What are some of your favorite places to eat there?
I like soup dumplings and Joe's Shanghai is one of my favorites. For dim sum, I'll go to Harmony Palace or Golden Unicorn.
Where did you grow up?
I grew up in the Canton province in China.
How did you celebrate Chinese New Year growing up?
It's very different here than it is in China. They take it very seriously in China and it's more traditional.
What would you eat?
When you woke up, the first thing you ate was a vegetarian dish. In the afternoon, you would go to a regular meal – fish, meat, vegetables – everything was symbolic and represented health and wealth for the New Year. There was a lot of the color of red. As kids, we would wear red clothes on New Year's Day.
Prepare for Chinese New Year with these stories on Food Republic: