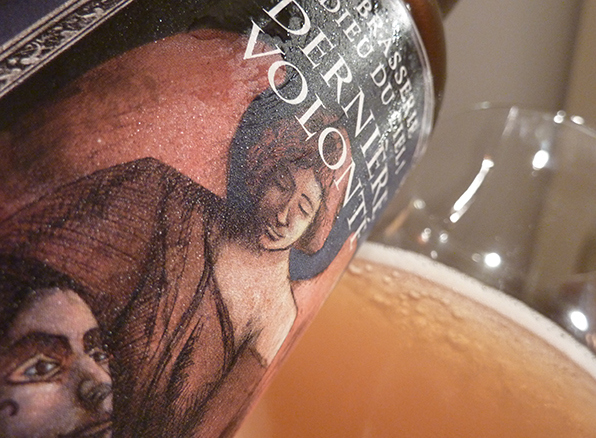 At last, North America's long, cold nightmare is over: Hockey is back on ice, baby, with the season's slate of NHL games set to skate on Saturday. To celebrate, we'd suggest that you crack a beer and take a sip — or 113, one for every day of the lockout.
While Labatt Blue and Molson Ice may seem like suitable beers for celebration, we'd suggest you look beyond these lowbrow Canadian lagers. They're the Great White North's equivalent of Budweiser or Coors Light and, moreover, don't represent Canada's growing and noteworthy craft beer scene. Today, thrilling breweries are copping up from Quebec to British Columbia, turning out beers every bit as interesting as their crafty American counterparts. Here are six of our favorite ales to sip when the pucks hit the ice.
1. Central City Red Betty IPA
The British Columbia brewery makes some of western Canada's best hoppy beers, on par with anything cranked out in California. Perhaps that's why Bear Republic, which makes the Racer 5 IPA, objected at Central City's original name for its liquid lineup: Red Racer. Though litigation forced CC to alter the name of its beers in the U.S., the quality remains unchanged. Red Betty IPA is an unabashed hop bomb with a flowery, citrusy edge and balanced malt sweetness.
2. Dieu du Ciel! Dernière Velonté
A few years ago, I spent a few happy weeks living in Montreal, which might just be Canada's answer to Portland, Oregon. The city is lousy with breweries and brewpubs, but there's one notable exception: Dieu du Ciel! (The exclamation point is on purpose.) One of my favorite DDC! beers to knock back is Dernière Velonté ("last wish"), a lovely little number with a flowery nose, spicy-fruity flavor and boozy warmth like a furnace in your belly.
3. St-Ambroise Oatmeal Stout
If I were more of a drunk, I might pair my morning oatmeal with Montreal-made St-Ambroise Oatmeal Stout, a beer that deliciously blurs the lines between morning and night. The beer is as black as 4 a.m., with taste bud–awakening flavors of coffee and cocoa. The oatmeal comes into play on the beer's body, creating a lush mouthfeel and a head that'll last until the cows come home.
4. Unibroue La Fin Du Monde
If I feared the Mayan prophecy would really come true, I would've holed myself up in a bomb shelter with a case full of creamy La Fin Du Monde — in French, "the end of the world." In reality, drinking it would just be the end of my sobriety. The brawny Belgian-style tripel is an effervescent pleasure, all floral aromatics matched to a dry drinkability.
5. Le Bilboquet MacKroken Flower
Tipping the scales at nearly 11 percent ABV, the Quebec-brewed Scotch ale will warm you up like a fire on a snowy winter night. The dark unfiltered Flower is made with honey, which contributes a bit of sweetness to the silky, malt-forward beer that tastes plenty like toffee and caramel. It's suited for sipping nice and slow.
6. Brasseurs IIlimités Simple Malt Double Porter
The "double" references the porter's malts, which are smoked twice: first with peat, then ash wood. This gives the Quebec porter a curious profile that's one part Scotch whisky, one part campfire-like German rauchbier. Flavors of unsweetened chocolate and well-roasted coffee seal the deal. The porter would make a fine match to BBQ or grilled meat.
---
Read more about craft beer on Food Republic: