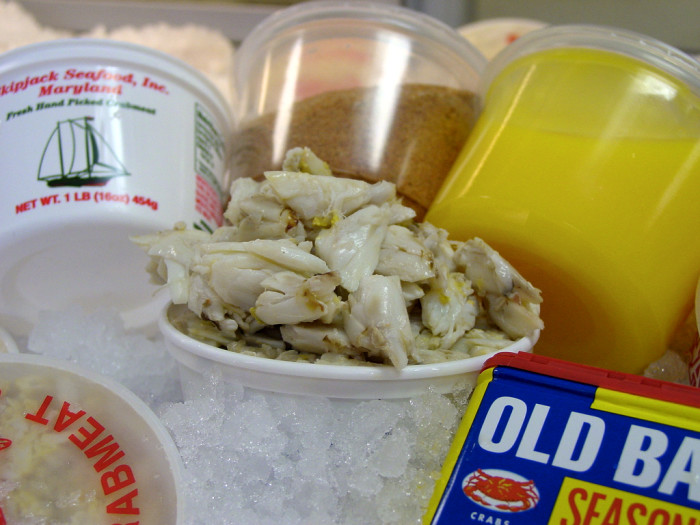 Jumbo lump meat is to the crab as breast is to the chicken: it's bigger, more expensive and, to some, the best part of the animal. That said, any portion of the crab — or any other animal, really — will boast more flavor than a chicken breast, no matter how juicy. Let's explore what these lovely lumps are, and what to do with them.
The large pieces of meat from the muscle that connects the crab's powerful back swimming legs are known as lump crabmeat. Jumbo lump consists of the largest of these chunks, and costs a little more than regular lump, which is made up of the broken pieces of jumbo. Typically, jumbo is the star of the dish, whereas lump is used in salads and crab cakes. You'll find it pasteurized in a can or, if you're lucky, much fresher in a sealed plastic tub at the fish market. Either way, use the whole thing at once because crustacean spoils very quickly. Did someone say baked crab macaroni with brie?
Jumbo not big enough for you? There is one size larger, known as colossal, that'll run you such a pretty penny you might just want to spring for the jumbo.
More whatchamacallit on Food Republic: