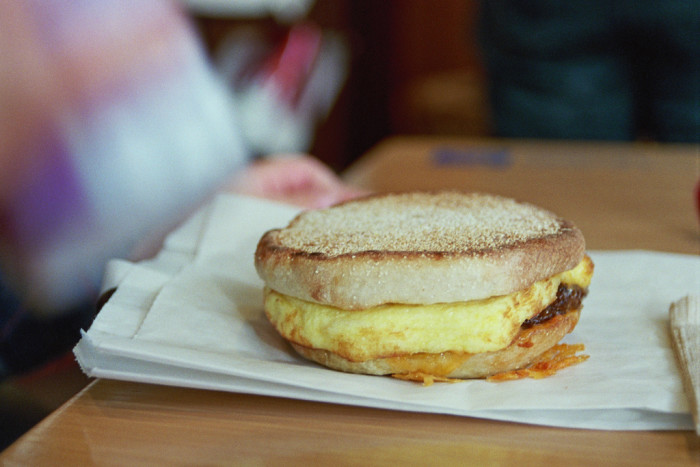 This week in food news: New York Senator Charles Schumer had the lucky task of overseeing the menu for President Obama's upcoming inaugural luncheon, a woman in Seattle has taken the city's Starbucks devotion to a new level, Slow Food USA has named an executive and the food community reacts to the FDA's new food safety initiatives.
What would you serve the president to kick off his second term? Senator Schumer was fortunate enough to deal with this enviable question by spending a day tasting Maine lobster, hickory grilled bison and Hudson Valley apple pie, all of which he approved for the President's farm-to-table–focused inaugural feast (see the whole menu here). The White House also made food news this week when a man auctioned off a White House homebrewed beer that the president had given him. The man pulled in a cool $1,200. The Presidential beer money is going to a Minnesota charity.
Meanwhile, a woman in Seattle planned her own 2013 diet, announcing that she will undertake a yearlong project to eat exclusively at Starbucks as a way to supposedly highlight Starbucks' role in the community.
In keeping with New Years' resolutions and predictions, Dr. Marion Nestle posted a list of food politics predictions. Among them: GM salmon will make it on to our plates in 2013, calories will be posted in fast food chains and the FDA will enact its new food safety legislation.
Now that the aforementioned food safety rules have been public for a week, Food Safety News has compiled a roundup of the mostly positive responses from major food and agriculture organizations.
The FDA is not alone in breaking major news recently — Slow Food USA has found a new executive who will fill the opening that was left when Josh Viertel resigned (you can read an interview with Richard McCarthy, the new leader, here) and The Washington Post announced the end of its food blog, All We Can Eat, edited by Tim Carman.
This week, we were reminded that many counties are still grappling with the ongoing drought. Secretary of Agriculture Tom Vilsack named 597 counties in 14 states disaster areas, making them the first disaster designations of the year.
Finally, we cap off the week with yet another food scandal in China, this time in the form of fake shark fin soup found in several major cities. Not only are the shark fins not real, they are composed of chemicals that are potentially poisonous to anyone who consumes the counterfeit soup.