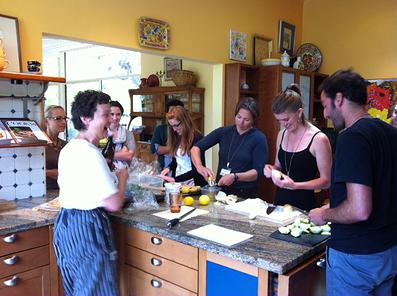 Local Food Lab is a startup lab for those interested in helping change the food system for the better. They have a six-week accelerator program in the heart of the Silicon Valley geared towards social entrepreneurs working on food and agriculture startups, and the time to apply is now — they even have scholarships!
Each session tackles a critical element of business education through the lens of sustainable food: market analysis, product design, sales and marketing, development of a social mission statement, management of a mission-aligned team, and the pitch. Basically, you'll be in far better shape to launch your food startup than when you came up with the idea propping your laptop up on your knees while lying in bed.
They're currently accepting applications for the winter 2013 accelerator program, February 12-March 19 in Palo Alto, CA. The programs ends with a venture fair, where students can showcase their businesses to investors, industry leaders, even potential co-founders. The application deadline is January 14, 2013, so sharpen your pencils (or turn on your computer) and get cracking! Sign up at localfoodlab.com.
More useful information on Food Republic: