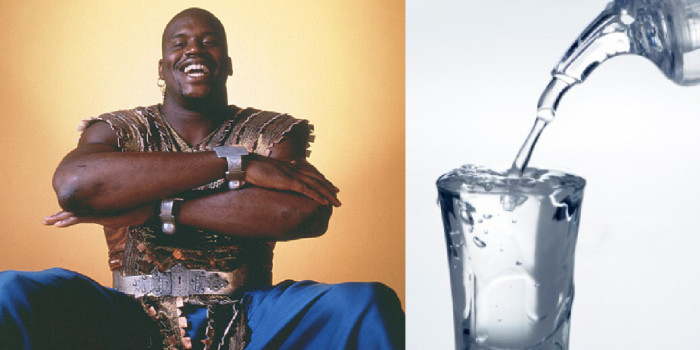 In news that will surprise precisely no one who knows him, Shaquille O'Neal will launch his own brand of vodka called "Luv Shaq." (We have to admit that "shots of Luv" sounds pretty damn, well, not the best.) The former NBA star plans to release the health-focused brand early next year, which arrives with a coconut flavor and is both sugar– and gluten-free.
Not yet convinced? The vodka will be reasonably priced — "at a more competitive price" than Diddy's similar Ciroc. As a bonus, each bottle will feature an image of Shaq with giant wings. While the launch of the spirit may mark the big man's first venture into the booze business, it may not be his last. In October, he revealed to us that he is thinking of eventually opening "Shaq's Steakhouse" or a sports bar.
Of course, the announcement could just be confirmation of something we've all quietly suspected for years: Diesel had been throwing back a couple vodka shots before every trip to the free throw line.
More Sports Crossovers on Food Republic: