5 Gluten-Free Beers That Are Actually Worth Drinking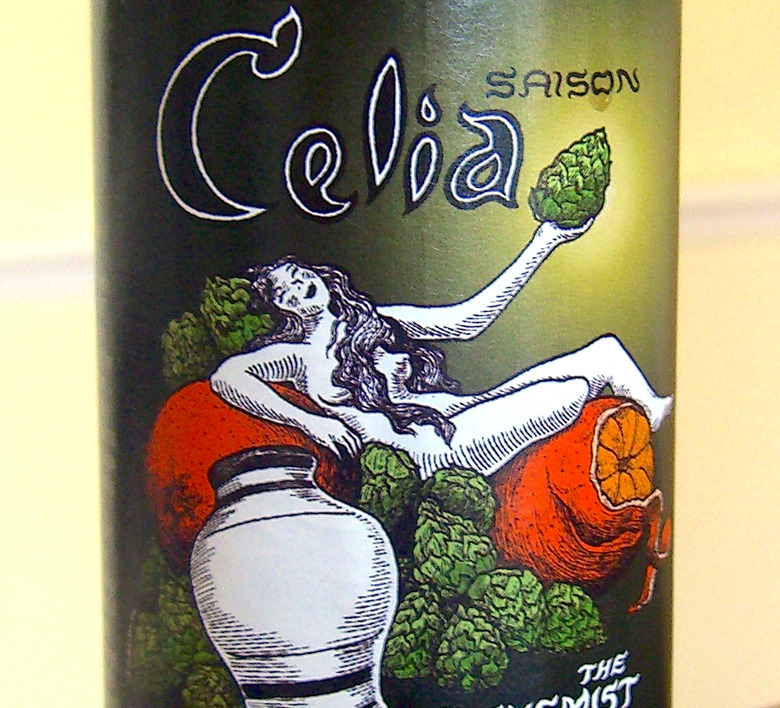 I know what you're thinking: Good gluten-free beer is a myth. It's impossible to replicate a great IPA or lager using alternative ingredients, right? Well, for the past few years I've watched a friend cringe at every sip of Redbridge (by Anheuser-Busch) or Bard's Tale. One Beer Advocate reviewer recently claimed "I would only recommend this beer to my gravest enemies." As news of increased gluten-free craft beer distribution and even entirely gluten-free breweries runs rampant though the beer fan world, I'm searching far and wide for one that I would recommend to my friends.
One percent of Americans are gluten-intolerant and can't properly digest ingredients traditionally used in beer like wheat, barley and rye. Celiac disease is an autoimmune disorder that interferes with the body's ability to process the wheat protein; some who don't have the full-blown disease have what's commonly called an intolerance. Since it can occur at any age, it's been particularly hard for newly diagnosed beer enthusiasts to find solace in a limited selection.
For years, American breweries accepted the results of gluten-free brewing rather than continuing to experiment with taste. Without the option of traditional grains, brewers have turned to sorghum, a type of grass which can be malted as an alternative base. It's actually been a staple of African beer for the last century — Guinness uses sorghum in their Nigerian version of Extra Dry Stout. The problem is that it's overly sweet and tends to give off an unpleasant astringent effect. While some breweries have experimented with ways to mask that, others have replaced or supplemented sorghum with alternative-alternative flavor-enhancers that taste way better.
Here are five of those gluten-free beer successes you should try:
1. Harvester Fresh Hop IPA
Harvester Brewing is a completely gluten-free brewery. If you're familiar with the current craze of fresh-hopping, in which fresh hops are transferred to the batch within hours of picking for maximum flavor potential (they can also be muddled in a cocktail), you'll be excited to learn that Harvester's Fresh Hop IPA made with toasty chestnuts, white sorghum, certified gluten-free oats and only the freshest Williamette Valley hops is a a beer worth its weight in bar snacks.
2. Dogfish Head Tweason'Ale
The folks at Dogfish Head are known for their "mad scientist" ways of combining seemingly incompatible ingredients to make delicious beers, especially those with fruit (see: non-GF bottles Midas Touch and Forte), and here they've done just that. Rather than trying to replicate the taste of regular beer, Tweason'Ale combines strawberries and mild sorghum, resulting in a lip-smacking spinoff of the sweet and sour lambic-style. But don't let that scare you — it's refreshing, delicious and unmistakably Dogfish Head.
3. Epic Glutenator
Sorry gluten, you've been terminated. Directly from Epic Brewing in Salt Lake City, UT, it's the mighty Glutenator! Epic chose to nix sorghum entirely, going instead with a well-balanced combination of millet, brown rice, sweet potato and molasses. It boasts a bitter citrus hop taste with a clean finish, and at 6.8% ABV it'll kick some ass, too. Although distribution is limited to the Midwest, this will probably make you want to "get in the choppahhh" to find some.
4. Omission Pale Ale
This offering from Widmer Brothers is one of two exceptional de-glutenized beers they've launched in the past year — the other being a full-bodied classic lager. They can't technically market them as gluten-free, since they use low-protein barley and are able to remove the gluten during the brewing process using an enzyme called Brewer's Clarex. This extra step makes the finished product safe for the gluten-intolerant to drink, but true Celiac sufferers should probably still avoid it just in case. Definitely try this impressively delicious pale ale, it's the first sessionable gluten-free beer I've ever tasted. Drink it now and drink it often.
5. Celia Saison
The tiny Alchemist brewery is a favorite for beer geeks worldwide for its incredible canned double IPA, Heady Topper, but its best-kept secret might be Celia Saison. Making great-tasting gluten-free beers is a personal mission for brewmaster John Kimmich, whose wife Jen was diagnosed with a gluten allergy in 2007. This sorghum-based beer combines Curaçao orange peel, Belgian yeast and crisp Celia hops. The ultimate test: I am not gluten-intolerant, bring on the pizza! I tried it and liked it before I found out what it was missing.
My advice for those who keep it gluten-free is this: don't be discouraged if you can't find these beers in your local store alongside the Rolling Rocks and Coronas. Hit the nearest store with a respectable selection (by our standards). There's a chance a brewery in your area might have a great offering, too. In fact, the last two gold medal-winning breweries for "Best Gluten-Free Beer" at the Great American Beer Festival were Colorado's Strange Brewing Co.'s Lemon Pale and Nikki's Honey Pale Ale from Rock Bottom in Arlington, Virginia, both brewery-only beers. Road trip!
Related: 5 More Gluten-Free Beers Worth DrinkingMore beer recommendations on Food Republic: