Awesomeness Alert: Inspired By DJ Week, Blog Interviews Shawty Slim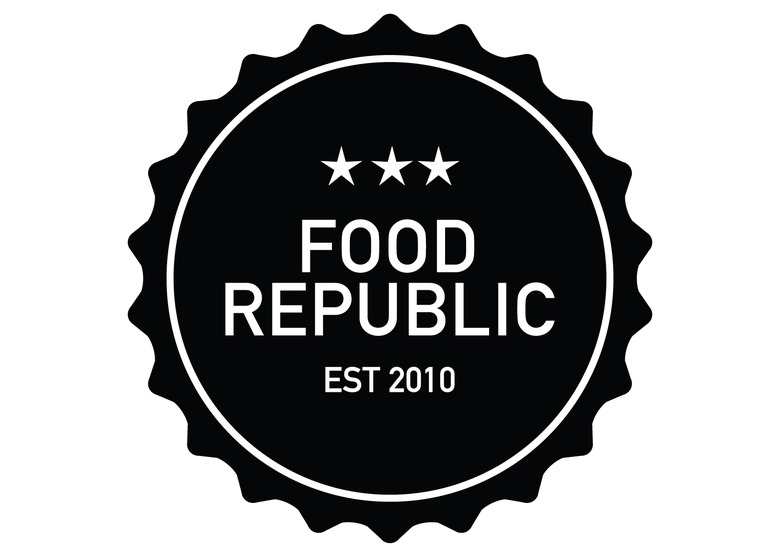 Now this is the sort of imitation we're flattered by! Macon, Georgia farm-to-table restaurant Dovetail has a blog called The Dinner Conversation, and took our DJ Week concept to the South to feature DJ Shawty Slim. Slim, official DJ for Grammy-nominated rapper B.o.B., apparently hangs out at the casual affiliate restaurant The Rookery, and left a Foursquare comment about dining at Dovetail, which led to the blog reaching out to chat with him about his love of food and cooking, inspired by Food Republic's DJ Week.
That's awesome in itself, but the interview is, well, more graphic than anything we've featured this week. Slim dishes out the following advice about eating before a show: "Don't eat anything that will give you bubble guts," he says. "I'll eat some chips and lightly eat the fruit, Because fruit will take its toll on you, too. Like grapes will run through you, man."
Amen to that.
The highlight, though, comes when Shawty Slim shares his go-to recipe. We hope the blog doesn't mind us printing this interesting description in full:
I have this special concoction I made up called "PASTA PA-YOW" -why you laughing?- This is what I do. Get you a whole box of fettuccine noodles and you boil them. And also get you one of those huge bags of steamed vegetables with the broccoli, cauliflower, and all that and get that going. Then I get a chicken breast and grill it on the Foreman. Then I cut it up. Then I get another skillet and get some shrimp and put it in there. So when the chicken's done and the shrimp's done, I put it all in a big bowl and put some Cajun seasoning and Italian seasoning and shake it up. Shake, shake, shake, shake, shake it up. By that time, the pasta's done. I got one of those huge skillets. I put the noodles in that and all the vegetables and all the meat, I put a whole jar of Alfredo sauce in there, and shake it up a few times and stir up a couple of times, PASTA PA-YOW!
That sound so bootleg don't it? It's good. It take about an hour to do it. It looks nice on a plate.
"You made this?"
"Yeah girl."
See, that's how they do things in the Dirty South. Thanks to Dovetail and its blog for making this happen. For even more fun in and out of the kitchen with DJ Shawty Slim, read the whole enlightening interview on The Dinner Conversation.