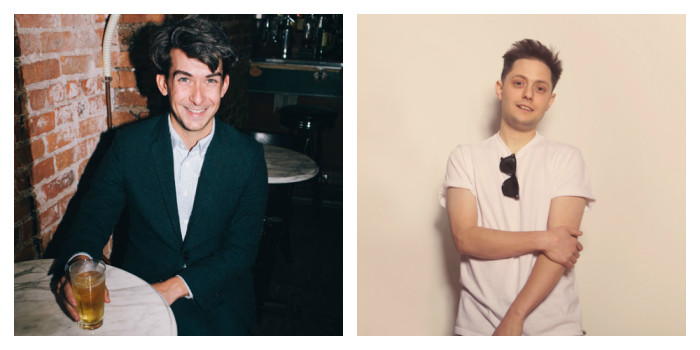 Five years ago, DJs A-Trak and Nick Catchdubs founded Fool's Gold, a record label and collaborative that put the duo at the forefront of artist-run entities in the post–big label era. What few people realized as these rising DJ/entrepreneurs started to grow their brand is that while their expertise was clearly in hip-hop, pop, soul, parties and events, they also shared a culinary passion that was also ahead of the game (e.g. well before Drake entered the kitchen with Guy Fieri).
"Fool's Gold has never been 'just' a record label," writes Catchdubs. "From events to collaborations to the store in Brooklyn, the company has always been involved in all facets of the creative community that A-Trak, myself, and our artists and friends are a part of."
One of those friends is Elliot Aronow, a budding talk-show host and a co-founder of the very cool music site RCRD LBL. Fool's Gold indulged Aronow's culinary curiosity, devoting a section of the company's site to Food Gold, where Aronow shares recipes and does video cooking interviews with food-obsessed artists (recent entries include Ariel Pink and Kool Keith).
Last year, A-Trak was one of the first to participate in Food Republic's inaugural DJ Week, telling us how and where he eats as he jet-sets around the world. But he also admitted that the last meal he made at home was a sandwich. "I can't cook," he said in the interview.
Which is why they trust the Food Gold blog to Aronow. "Elliot's been our dude since forever and is nice in the kitchen," Catchdubs explains.
Asked for his favorite recipe from Aronow's arsenal, Catchdubs opts for the Anything Goes Red Cabbage Slaw.
A recipe on a record label website? Why not? Catchdubs insists it fits perfectly with the Fool's Gold mantra of keeping it creative above all else. "There's no marketing angle behind it, we're not using it to sell you anything. It's just another way to do something fun and amuse ourselves (knowing that the fans will likely be just as psyched)."