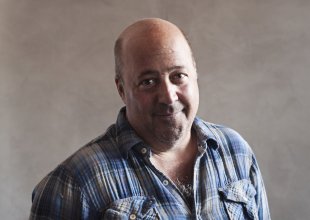 Yelp has been on a roll lately. Well, it's not necessarily the site itself that has been garnering attention, but rather the strong opinions that have been voiced by both critics and proponents alike. Let's take a look at some of the headlines that Yelp has made in the past week alone.
Bizarre Foods host and co-creator Andrew Zimmern made news when he definitively called Yelp "a forum for uninformed morons." The television personality went on to compare trusting Yelpers with restaurant recommendations to asking his five year-old son about John Updike book preferences. He also touched on the system's potential for abuse, citing cases of people who graymail and blackmail restaurants.
On the topic of fraud, San Francisco restaurant Jake's On Market recently blasted Yelp users who posted negative and often wildly inaccurate reviews of the establishment. In an open letter posted to the restaurant's website and front door, owners Tim Travelstead and Brad Becker criticized those who posted senseless opinions about Jake's. Reviews were based on such things as individuals' disdain that the restaurant previously occupying the space had closed and critiquing food items never served at the restaurant.
Meanwhile, Yelp CEO Jeremy Stoppelman was quick to dispel notions that Yelp is becoming a hotbed for fraudulent writings and blackmail. In a video interview with Business Insider, he detailed sting operations in which Yelp employees pose as "elite reviewers" in order to reveal businesses that pay for positive reviews.
So, there you have it: Yelp is stirring up controversy again. Do you believe that a user-based restaurant review website can ever be fully trusted or will there always be a certain amount of doubt present? Let us know your thoughts in the comments section.
Read more about restaurant reviews on Food Republic: