How Sam Sifton Plans To Cook Thanksgiving In 'Ducasse-Like Silence'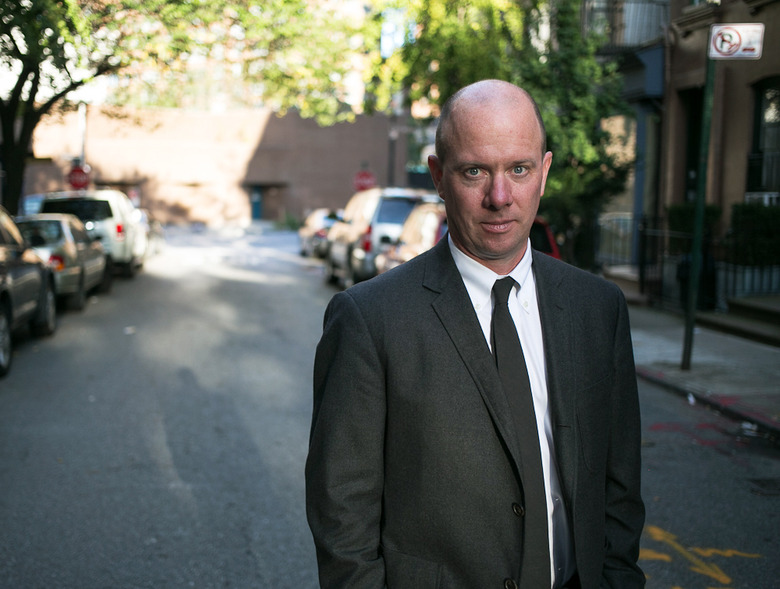 We may receive a commission on purchases made from links.
"If you touch the turkey, it feels like a dead body and that is scary," says Sam Sifton, The New York Times National Editor and author of Thanksgiving: How To Cook It Well. "When the oven is heating up, when you're locating your butter, when you're freaking out about this or that, just let the [turkey] sit for a little bit. Nothing bad is going to happen."
This is the type of clear-headed, practical insight that put Sifton to work each Thanksgiving manning The Times' turkey tip line — a live blog ritual that he took so seriously it eventually became the book that all Turkey Day hosts should think about picking up. In the second part of our interview (read part one here), Sifton reveals the importance of turkey gravy and how you should think about music during the Thanksgiving meal.
Also see: Sam Sifton's Three-Pepper Sausage Cornbread Dressing Recipe
OK, so the turkey is done and the guests are starting to head toward the table. What do you need to think about now?
It's absolutely worth it to take your time in the kitchen, get [carving the bird] right and get it looking good – if you've got plenty of hot stock, warm it up.
So that's a tip to keeping the bird warm. Do it with hot stock?
One of the keys to Thanksgiving is having good turkey stock with you at all times. You can use it to refresh the meat, you can use it to moisten the stuffing, you can do pretty much anything with it, including making your house smell pretty good.
Let's talk about music. You have written a lot about it in your career — and colorfully wove it into your reviews as the Times restaurant critic. What are you listening to during Thanksgiving afternoon prep, and during the actual event?
Let's start backward and move towards prep. I think that you really have to be careful with music at the meal. Unlike that party you host with all your coolest friends, that Grizzly Bear playlist from Spotify is not necessarily going to work with your mom. I do tend at the meal itself to quiet the music more than I would at a dinner party. If there is music playing, it will, again, be in that Americana roots-y area. Now, in prep, it's your world and you can do what you want. You can make like a restaurant chef and listen to rap...
A little black metal?
A little Scandinavian black metal if you want and just go as crazy and loud as you want.
What about you?
I have a growing family that has a bunch of small kids. I start my prep pretty early on Thanksgiving day and weirdly work in Ducasse-like silence a lot of the time. I've thought about if I should be wearing earphones, because it would be a lot more fun to do it that way. But I think within the family environment...
And the kids are sleeping, right?
Right. And then the kids are up and they want to listen to pop music and I want to listen to rap, and it becomes a big disaster. So the music scene is very complicated. Tread carefully!
What are you going to be doing this Thanksgiving?
I will be basically manning my computer waiting to see if anybody needs any help on Thanksgiving Day. My plan is to be as ever on Twitter ready to help, and for the first time in a long time, helping my family actually cook the meal.
More Food Republic Thanksgiving interviews: