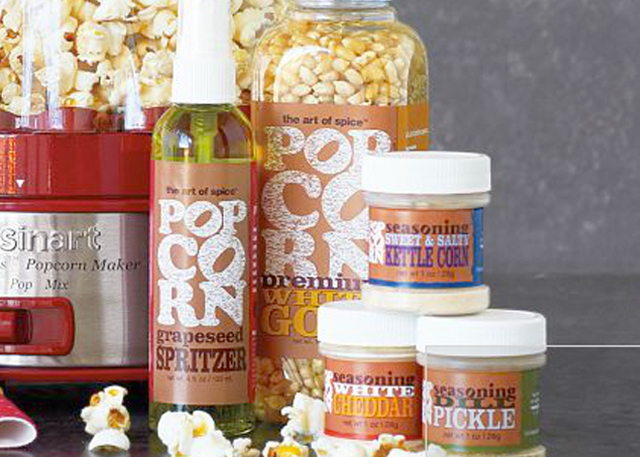 Ok, so this is one of those listicles that, when you read the fine print, involves the participation of a mysterious culinary council of "100 famous chefs, restaurateurs, and foodies" assembled by something called SRG, which apparently is short for Sterling-Rice Group, which apparently is not a classic rock band from the 1970s.
So, who is Sterling, and who is Rice? According to even further-down fine print: "Headquartered in Boulder, Colo., Sterling-Rice Group (SRG) is a global leader in integrated brand strategy, innovation, and creativity. With a deep bench of culinary expertise, Sterling-Rice Group has counseled and supported seven of the top twelve food manufacturers in the country. Visit www.srg.com for more information."
Why is the global leader in integrated brand strategy, innovation, and creativity being so unimaginative as to release a Top-10 list of made-up trends? Good question? Why is Food Republic publishing it? D'oh!
Here it is in all its PR-release glory. Agree or disagree and spew your thoughts in the comments. One thing we know for sure: We're going to start filling our plates with Asian-inspired savory fruits while running alongside celebrity chefs and munching gluten-free popcorn.
SRG's Top Ten Food Trends:
10. Sour gets its day: Fermented cherry juice and sour beer? In 2013, yes, as food palates move beyond sweet, salty and fatty to tart, acidic, and bitter.
9. Chefs watch your weight: Chefs are changing their habits and exchanging their butter and bacon for broth and beets. The result, better-for-you food that actually tastes good.
8. Asian infiltrates American comfort food: The spicy and fresh flavors of Thailand, Vietnam, and Korea will give consumers a new take on comfort food.
7. Veggies take over the plate: No longer prepared as just a side or salad, vegetables will get their chance to star as the main dish.
6. Kids' menus grow up: Mac and Cheese and chicken nuggets take a backseat to kid-friendly versions of adult dining options.
5. American artisans save you a trip to Europe: With the emergence of local artisans budding in cities across America, why fly to Paris when you can go to Philly? Foodies can think globally, but travel locally.
4. Small plates for me only: Small plates for sharing will be replaced with smaller, singular servings of meat, veggies, or starches – for a truly customized dining experience.
3. Savory fruit: Look for fruit used with savory flavors, incorporated as a touch in appetizers, soups, and meat dishes.
2. No diner left behind: From gluten-free to vegan, more and more restaurants will offer all-inclusive menus and services to accommodate all eaters.
1. Popcorn is THE snack of 2013: Sweet or savory, the all-time favorite (and healthy) snack will pop up everywhere – in ice cream, as croutons.