This Is How You Engineer A Rum Made For Classic Cocktails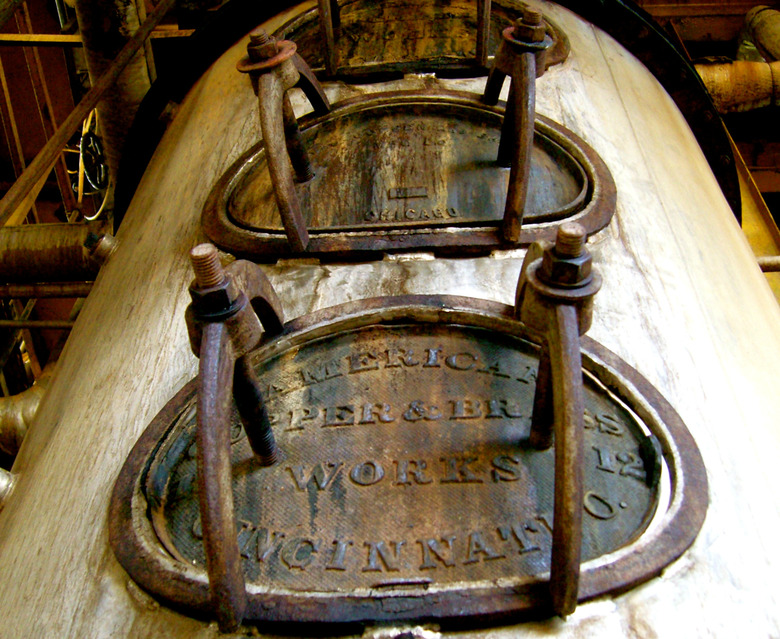 In Simon Ford's last column, we received some great tips about rum from his good friend Ed Hamilton. This week, Ford tells the story behind creating his own brand: Caña Brava Rum.
Rum has some of the most archaic, and flexible, rules of production of any spirit that I know. Styles range from those virtually clear in color and light in flavor to thick black molasses overproof varieties bursting with complexities. Rum can be distilled in any kind of still, with age statements ranging from zero to extremely old. The spirit can also be blended, with rums from different countries even being mixed. Moreover, it is made all over the world and spices are often added after the fact.
The one thing that is guaranteed is that rum is made from sugar cane, but there are a few ways in which this ingredient can be treated before it is turned into rum. All of this can lead to an exciting world of discovery for the enthusiast, but is also one of the reasons that I will not be able to fully cover the subject of rum in one article.
Several years ago, some bartender friends and I found ourselves discussing a few of our favorite classic rum drinks. While talking about the daiquiri, the El Presidente, the Mojito and the Cuba Libre, it occurred to us that so many of the classic cocktails are made with Cuban-style rum, which you cannot find easily in the United States. Our mission became clear: to find someone who could make this style of rum for us from another country. We visited and tasted rums at several distilleries, all of which made great products. But none that were the right type for our objective. Finally, fate led us to a man named Francisco "Don Pancho" Fernandez.
Don Pancho had been making rum in his native Cuba for over 35 years and was a master of the style. He had moved to Panama in the early 1990s and started making rum in the sugar cane–rich Herrera region. He and his partner Carlos Esquivel had discovered a defunct sugar mill originally built in 1919 that was equipped with beautiful copper stills bearing the simple inscription "Cincinnati 1922." It is a scenario that seemed too good to be true: one of the greatest rum distillers on the planet living in an area rich in sugar cane with an amazing rum still built during Prohibition at the American Copper & Brass Works.
We had to persuade him to make a rum for us — a rum made in the old style that had inspired so many classic cocktails. At the same time, Don Pancho was content living in Panama and making fantastic aged rums that were earning him accolades from all over the world. How exactly would we persuade him to make something on the rawer side of rum styles?
It was bartender Dushan Zaric of Employees Only who managed to achieve this vision. He explained to Don Pancho the current renaissance of the cocktail movement and that the craft that had emerged all over the world was probably the best it had ever been. He stated that this style of rum was something that we needed as a tool to make some of these old-school drinks. It worked — and project Caña Brava Rum began (Caña Brava means Wild/Angry Cane, named after all the natural sugar cane of the region).
Caña Brava is aged and filtered rum that goes through a relatively short but complex aging process to gather as much flavor from the oak as possible before it is filtered to remove a chunk of the flavor. This process may seem odd, but it is the purpose of the style; the filtering pushes back the complexities of the aging process and brings forth the flavor of the sugar cane. All of the beautiful flavor from the wood complements the sugar cane.
The aging takes roughly three to four years and occurs in a combination of new American un-charred oak and used whiskey barrels. Once this rum was made, Dushan and Don Pancho experimented with fun tasting blends in order to attain the right flavor profile. They mixed classic cocktails with the rum and tried different blends using older rums until a final blend was agreed upon and this is what Caña Brava is – a spirit that tastes good and can be enjoyed in our favorite cocktails. We took the original blends to our bartender friends for opinion and once they were happy, we were happy.
I believe that we have a guardian angel that led us to Don Pancho, and we released the rum in a few states a couple of weeks ago. It marks an exciting new chapter in my career in booze. I have been drinking daiquiris on a (almost) daily basis since the rum arrived from Panama. If you see a bottle, try and get that bartender to use it in your favorite rum drink. I think you will like what Don Pancho has made. And here's a drink to mix at home:
The Daiquiri Classico
1.5 ounces Caña Brava Rum
¾ ounce freshly squeezed lime juice
2 spoons fine sugar
Shake ingredients with ice and strain into a chilled cocktail glass and garnish with a lime wheel.
---
More Drink Ford Tough columns on Food Republic: