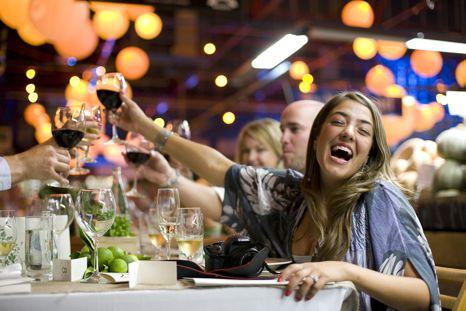 Today the organizers of the Melbourne Food And Wine Festival announced the lineup and theme for the two-day Master Class (March 9-10), which runs in conjunction with the month-long festival. (Unlike weekend-only bashes in New York and Los Angeles, the Aussies like to throw down for 17 straight days.) The Master Class is the big event, drawing some of the world's top culinary talents to Melbourne including Magnus Nilsson, Sean Brock and Mexico's Enrique Olvera (Mexican cuisine is having a big moment Down Under). Homegrown chefs will also present, including Matt Wilkinson (of Pope Joan) and Tasmanian pastry master Alisair Wise.
The theme for this year's event is Earth (see the trailer above), which aims to further the "understanding of the provenance of food and wine and to celebrate local farmers and producers." The full lineup is available here. Tickets go on sale Oct. 24.
And as we've stressed in previous accounts, Melbourne is an ultimate designation for the so-called gastro-tourists. With a robust wine region within an hour's drive and some of the world's top restaurants within the city limits, it's worth that very long plane ride.
Further Melbourne reading: