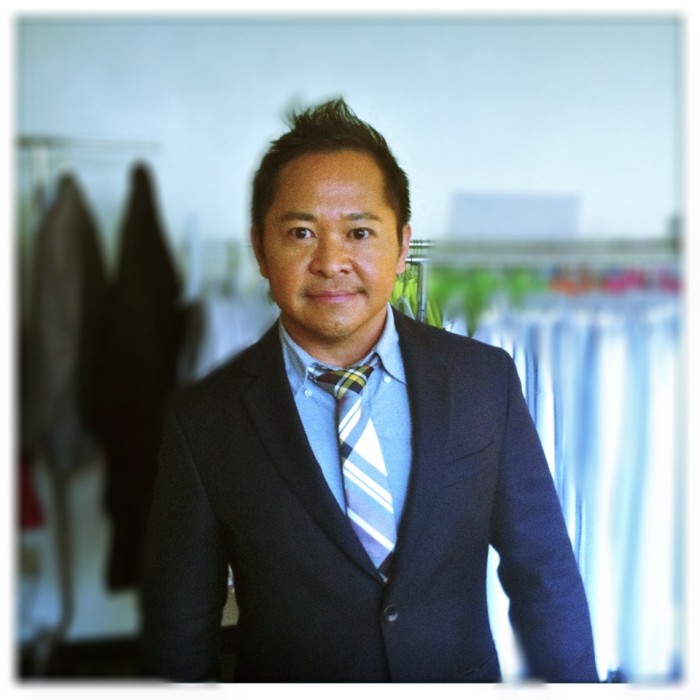 We always have style on the brain at FR headquarters, so from time to time we reach out to our best-dressed chef friends to hear about their favorite designers and why it's never OK to wear chili pepper pants in the kitchen. Next up, Pichet Ong, corporate pastry chef at New York's Sugar & Plumm and resident judge on the Food Network's Cake Wars.
Who are your style icons?
Sufjan Stevens, Andy Warhol, Paul Weller, I.M. Pei, Burkman Bros.
Favorite brands/designers?
I purchase and wear mostly American designers and brands — Thom Browne, Gitman Bros., Rag & Bone, Adam Kimmel, Billy Reid, Raleigh Denim, Tellason, Engineered Garments, Aviator Nation, J.Crew, Brooks Brothers, Pendleton, Band Of Outsiders. But I look really good in Dsquared2.
A clothing item you would never wear?
Poncho, shawls, pashmina, anything that has too much fabric. Also, fanny packs, sweaters, cummerbund or anything that obstructs the view of my physique.
Your last big splurge item was…
A pair of wing-tip oxfords from Esquivel. It's not really a splurge when it's essential. But I do have several pairs of similar shoes by Alden, Forsheim and Duckie Brown.
Do you collect anything fashion-related?
I love vintage accessories, particular watches, tie clips and big man rings.
Do you have any designer friends/regulars at Sugar and Plumm?
John Bartlett, whose checkered shirts and ties I also love. He comes in quite often.
Do you read any fashion magazines?
Butt, Bullett, GQ, Details, Nylon Guys, grungygentleman.com
Favorite clothing store in NYC and abroad?
Barney's, Odin, Smith & Butler, Bird, Jeffrey, Opening Ceremony, Brooklyn Denim Co.
Who's your favorite fashion model?
I don't know who my favorites are as I do like more mature and huskier male models. But I like Noah Mills, Remington Guest, or whoever follows me on Twitter and Instagram.
What do you wear during service?
Usually a dishwasher shirt when I'm getting myself "dirty" in the kitchen, but if special people are around then a jacket by chefwear designer Crooked Brook, or something from Gant Rugger. [Read our interview with GANT Rugger designer Christopher Bastin]
Do you wear a fragrance?
Absolutely not.
---
More FR Style Inventory: