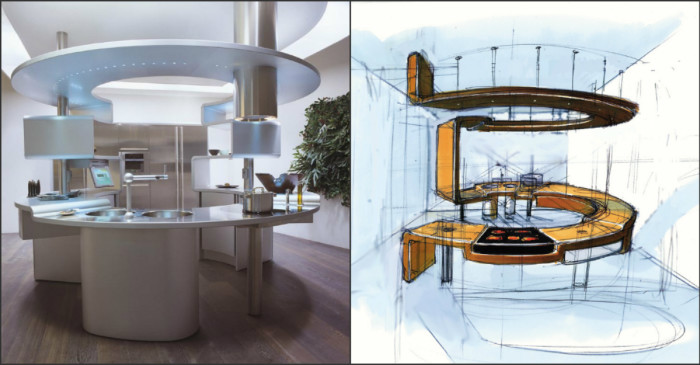 Whether literal or figurative, many of us regard the kitchen as the hub of our homes — it's where the action happens. For the home cook/host hybrid who truly wants it all: an efficient and ergonomically designed kitchen where all the essentials are within one's grasp (while still allowing you to preside at the center of the room), why not consider the circular kitchen concept?
An expanded yet reined-in variation on the idea of open kitchen design, the circular kitchen blends functionality with aesthetics and home geography. Here, the kitchen becomes the epicenter of a living space, but without necessarily disrupting the stasis of everything going on around it. And there's already a model on the market: Italian maker Snaidero's "Acropolis" kitchen, designed by Paolo Pininfarina of Pininfarina Design (a family company that made its name designing Ferraris), brings this big idea to spaces large and small, resulting in some seriously futuristic-looking cooking units.
Obviously there are factors to keep in mind specific to one's lifestyle and cooking habits, most notably appliance sizes, ventilation, access to electricity and gas — but it's a compelling proposal and one that may have you re-thinking your kitchen layouts.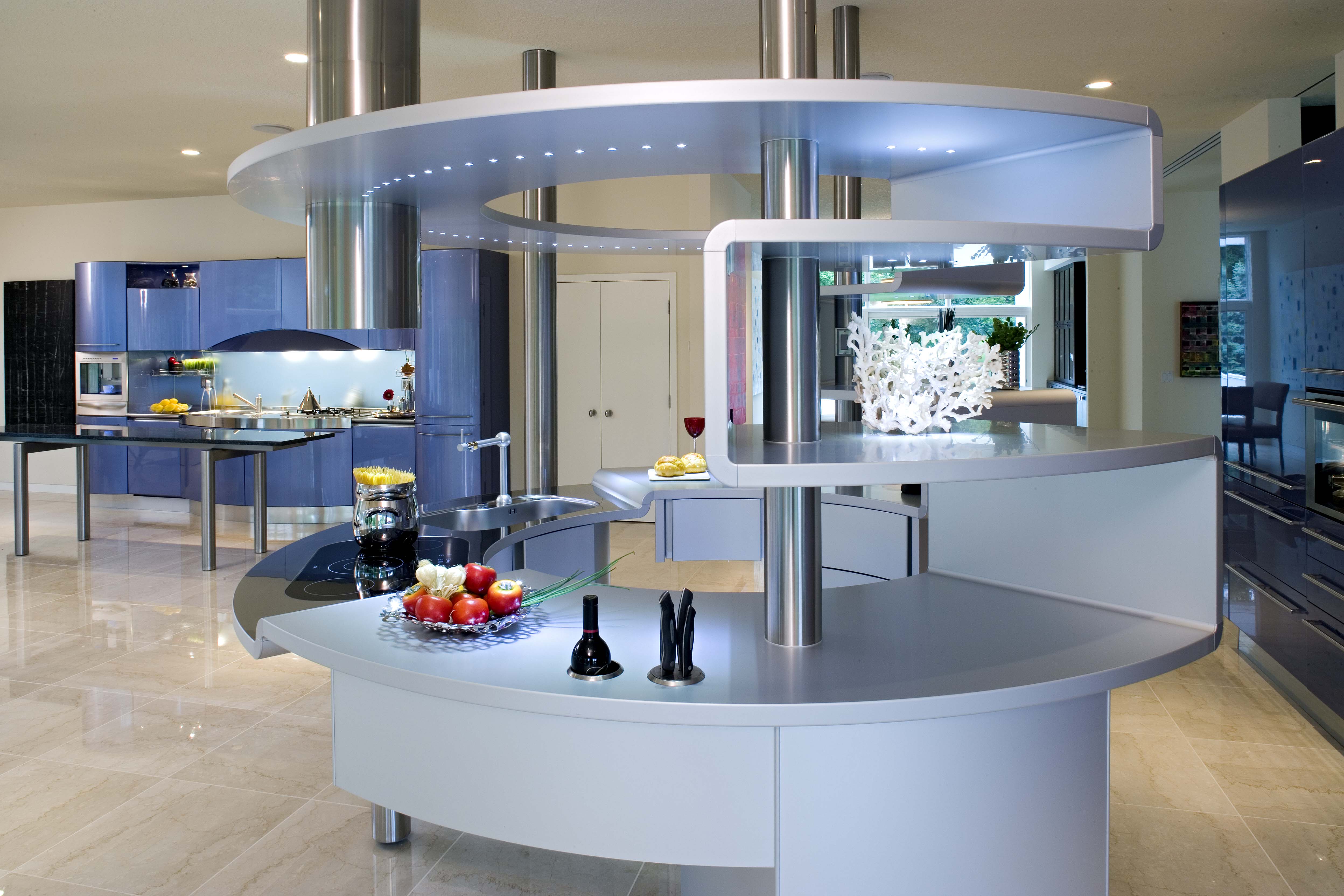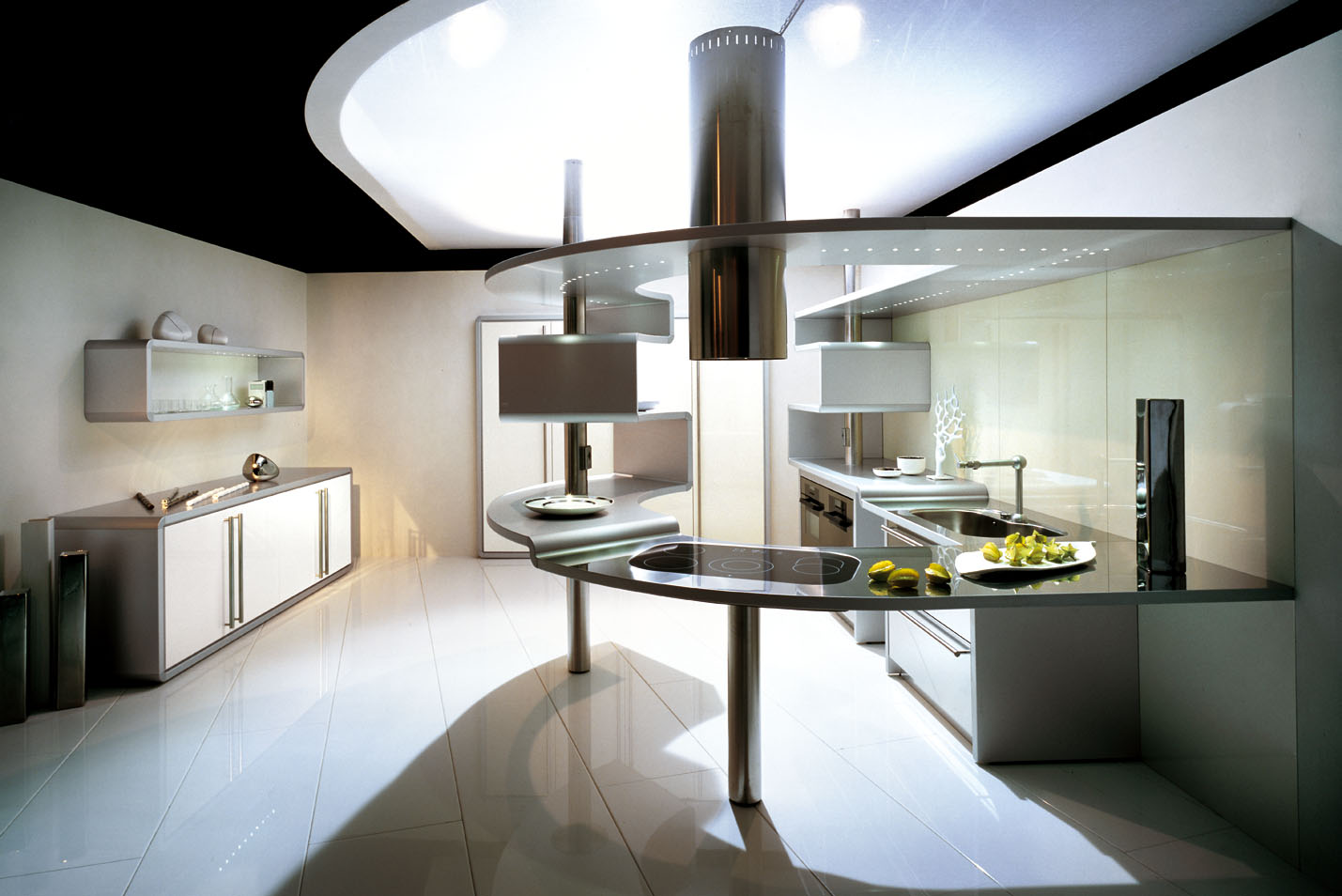 For vendors, visit the Snaidero-USA website.