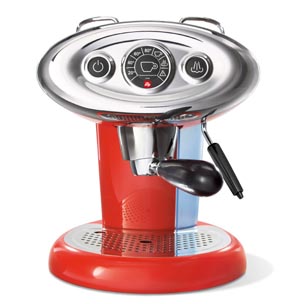 Sign up for our newsletter and you will be automatically entered to win an illy Francis Francis X7.1 iperEspresso machine, 3 cans of illy's new MonoArabica single origin coffees and 2 illy espresso cups.
We here at Food Republic can't live without our morning, afternoon and post-dinner coffee. Heck, some of us would like to be hooked up to a coffee IV if that was possible (email us if you think you've found a way to do it). And who wouldn't want to try one these 10 ways to step up your coffee game?
Our choice coffee-making tool, illy's Francis Francis X7.1 iperEspresso machine, makes it easy for you to get that caffeine fix and enjoy barista quality espresso at home.
Enter to win by signing up for our newsletter here. All current subscribers are automatically entered. This contest ends on Friday, September 28th.
For sweepstakes rules and regulations, please click here.