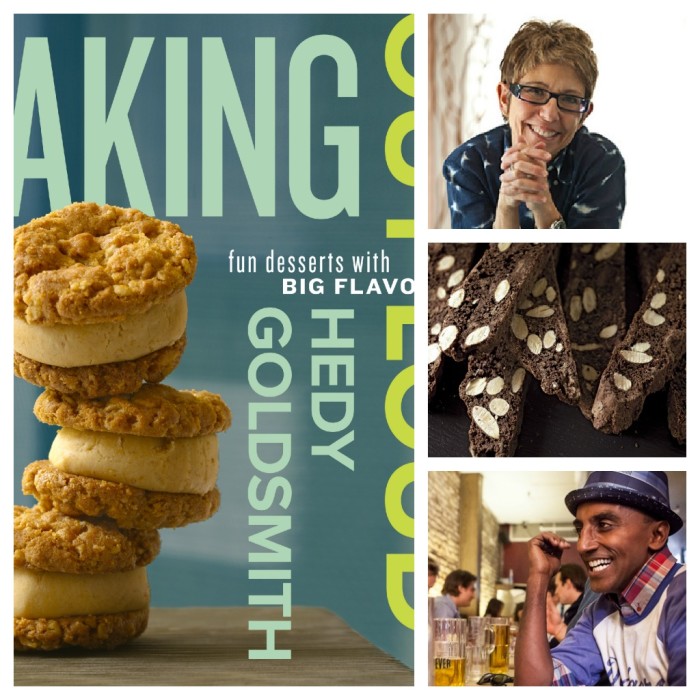 Red Rooster Harlem owner and Food Republic co-founder Marcus Samuelsson is hosting pastry chef Hedy Goldsmith for a dinner celebrating the release of her new cookbook, Baking Out Loud. Join Hedy and Marcus in Harlem on October 2nd at 6:30 for a special menu featuring sweet highlights from the book.
Related: Hedy Goldsmith, Miami's Maesto Of Sweets
"Baking Out Loud" shows how talent and fond memories can take something familiar and add a creative twist. "My whole life has influenced the desserts that I make, and those early salty-sweet memories and big flavors still shape my palate," says Goldsmith of the recipes that update American classics in fun and whimsical ways. It made our list of favorite fall cookbooks without a shade of hesitation.
Come enjoy Red Rooster's famous soul food — roast duck with waffles, anyone? The 3-course tasting menu is $95 ($125 with wine pairings) and includes a signed copy of Baking Out Loud. You can buy tickets here.