Yom Kippur Menu Planner: Noshes, Mains, Sides, Dessert. Always Dessert.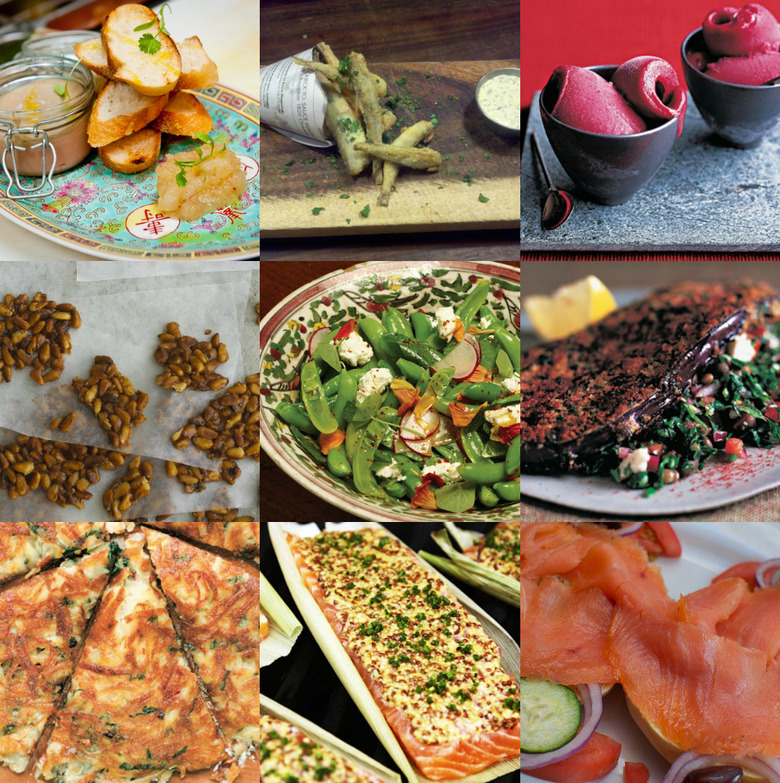 After fasting all day, break your Yom Kippur fast with dishes that are easy-to-prepare, dairy and fish-heavy (unless brisket is going on) and delicious to eat in large, wolfish quantities. The Yom Kippur observers at the Food Republic office can attest that slow, controlled eating of a giant stacked bagel spread is not part of the Day of Atonement. Check out some of our favorite break fast recipes below. And while you are at it, we have some pretty solid breakfast recipes as well.
Noshes
Bagels and lox, obviously.
Mains
Sides
Dessert