David Burke Is Firmly On The Greek Yogurt Bandwagon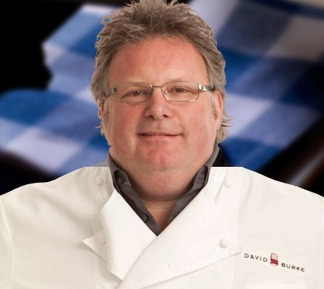 Chef David Burke is one of the leading pioneers in American cooking today. His achievements include a James Beard Award for "Who's Who of Food & Beverage in America," as well as several "Chef of the Year" accolades from various organizations and publications. Many of Burke's acclaimed restaurants are located in New York City, including David Burke Kitchen. He's also very much into Greek yogurt. So, as part of Greek Yogurt Week, we checked to find out all about it.
Can you describe why Greek yogurt is that much better than other yogurts...
Greek yogurt has a thicker consistency than other yogurts and is slightly acidic, offering a "tangy" flavor. It is low in carbs and high in protein, which also gives it a less sweet flavor than any other yogurt.
How often do you eat Greek yogurt?
I eat it about three times a week with granola and fruit.
Why do you think Greek yogurt has become so popular in the United States over the past couple years?
People are much more health conscience and have been drawn to foods which provide proper nutrients. Greek yogurt provides a great deal of protein, no added fats and is low in both sugar and carbohydrates.
What are your favorite over-the-counter brands? Where do you buy your Greek yogurt?
Chobani is my favorite as it is silkier; however, Fage is one of my favorites as well. I purchase them from any local grocer: these brands are commonly found in any store.
Describe how you incorporate Greek yogurt into your cooking at the restaurants.
At David Burke Kitchen we have made a grilled trout falafel with Greek yogurt. We also serve it in baked potatoes at my steakhouses in place of sour cream.
What is the most unique dish you have incorporated Greek yogurt into?
Lobster salad with honey, Greek yogurt and ginger.
---
Read more about Greek Yogurt Week on Food Republic: