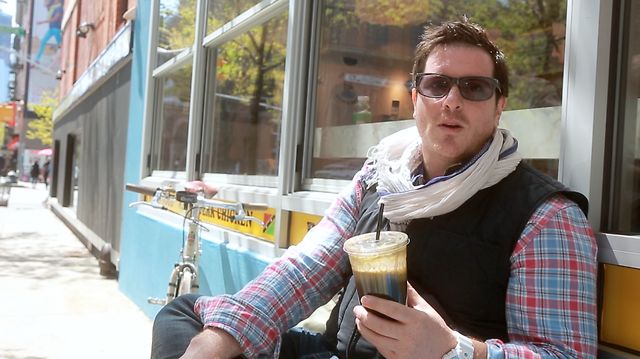 With New York Fashion Week upon us, we have style on the brain and decided to reach out to some of our favorite, and best-dressed, chef friends — to hear about their favorite designers and why it's never OK to wear chili pepper pants in the kitchen. Next up, Seamus Mullen, chef-owner of Tertulia in New York City.
Who are your style icons?
Yves Saint Laurent, Paul Smith, Johnny Depp. Chefs? Mark Ladner for rocking the smartest glasses along with an ascot and a burger flipping paper chefs hat.
Favorite brands/designers?
Craig Robinson, Paul Smith, Filson, Barbour, YSL, Rag and Bone.
Clothing item you would never wear?
Capri pants.
Your last big splurge item was…
Three-piece bespoke summer suit by Craig Robinson for my wedding.
Do you collect anything fashion-related?
Shoes and plaid shirts.
Do you have any designer friends/regulars at the restaurant?
Nicole Miller is a good friend and Craig is as well. Both are regulars at the restaurant. Craig and I designed the aprons that our front of house wears at Tertulia. He makes each one by hand. I think he's beginning to regret agreeing to the project now that he's made well over 100 waxed cotton and leather aprons!
Read any fashion magazines?
I like Wallpaper, GQ and Vogue.
Who's your favorite model?
Huh? Oh like female model. Gotta say Boom Boom Klum.
What do you wear during service?
In the kitchen my chefs and I always like to have non-traditional aprons, lots of checks or stripes. We have one with a butchering diagram on it.
Do you wear a fragrance?
Not during service, I don't like to have fragrance smells in the kitchen other the ones emanating from the kitchen. Outside the kitchen I wear Art of Shaving Sandlewood.
---
Earlier: