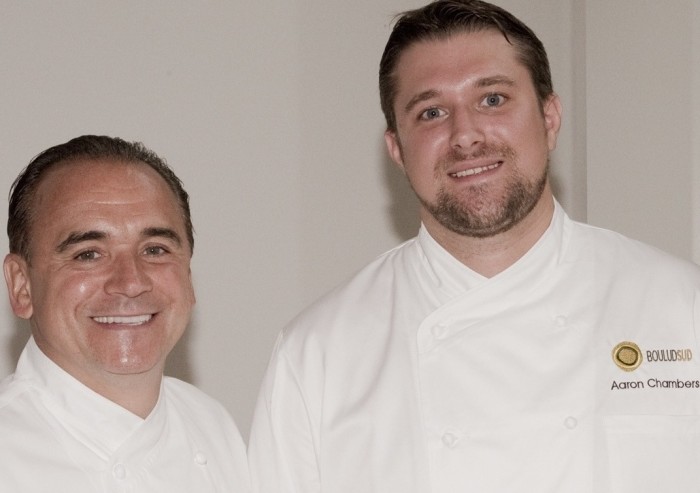 Mercedes-Benz Fashion Week in New York runs from September 6-13 this year, and restaurants are lining up to offer exclusive deals for both lunch and dinner. For the third year and fifth season, Lincoln Square Business Improvement District is supporting "Fashion Plate Prix Fixe," which comprises 24 restaurants from Manhattan's Upper West Side. "So many locals and visitors look forward to great deals and fantastic food and the restaurants are happy to open their doors to new and regular customers," said Monica Blum, Lincoln Square BID President.
Participating restaurants are offering special prix fixe menus during lunch and dinner hours, varying in price from $15.95 to $48. Among some of the renowned venues taking part in the promotion are Jean-Georges Vongerichten's Nougatine, Daniel Boulud's Boulud Sud, and French bistro La Boîte en Bois.
In a press event kicking off the weeklong event, Vongerichten explained that the three course lunch and dinner menus at Nougatine are structured to incorporate seasonal ingredients, many from nearby farms. A few of his most popular dishes are corn-based, and the chef emphasized its ideal ripeness at the end of summer. Charred corn ravioli with cherry tomatoes and basil fondue – which Vongerichten calls "summer on a plate" – is one of the highlights of the menu, and the dessert selection features a blueberry pound cake with roasted peaches and sweet corn ice cream.
For more information and a complete list of participating restaurants, visit Lincoln Square BID's website.
More fashion stories on Food Republic: