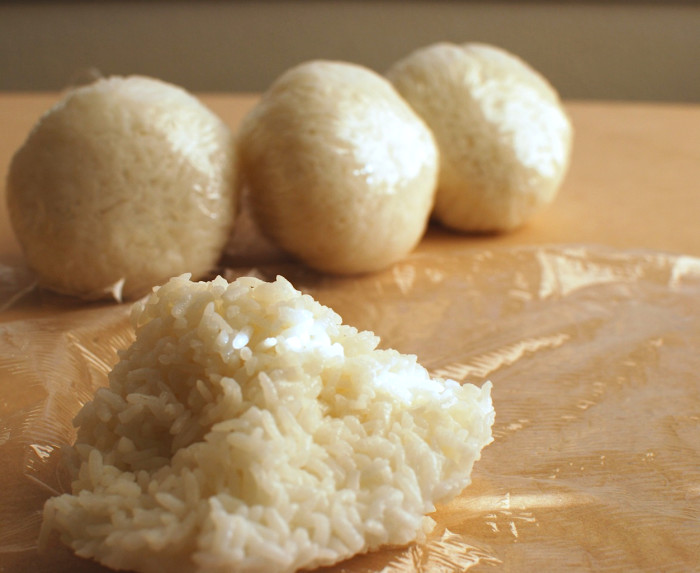 I got some great ideas from your responses to my ultimate lunch survey. I'm still trying to track down a place within delivery range serving up carne en su jugo, but in the meantime one reader had a very wise and simple lunch hack I never even thought to implement. It solves so many problems: cheap, gluten-free, vegan, tasty, easy to make and most importantly, absorbent.
One of our readers packs leftovers with rice for lunch because the rice absorbs any errant liquid that somehow finds its way out of even the most tightly sealed containers, dripping almost exlusively on your important stuff. Another pointed out that rice can be frozen in single serving portions, tightly wrapped in a couple of layers of saran wrap for up to a month. Here are some dishes you can make the night before that will disappoint in neither the flavor nor leaky stuff-ruining departments that go perfectly with rice for the next day's lunch:
So make a giant batch of rice, which is just as easy as making a small batch of rice, freeze some and use the remaining portion to soak up your lunch's potential juiciness. That flavor isn't going anywhere.
---
More rice for lunch on Food Republic: