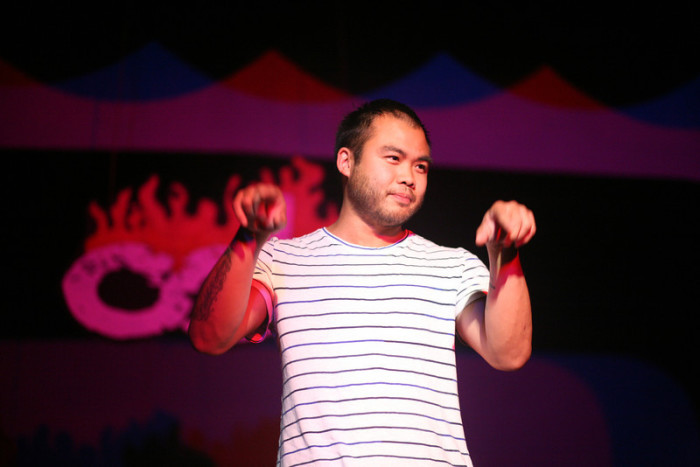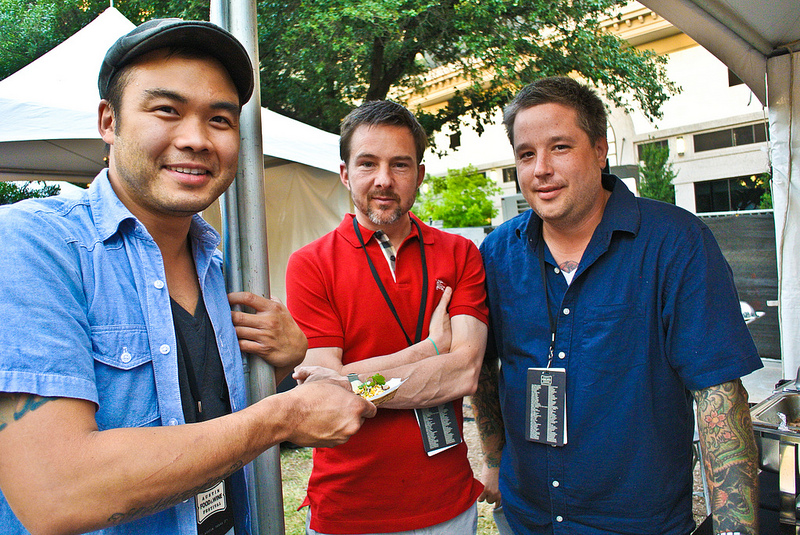 With New York Fashion Week upon us, we have style on the brain and decided to reach out to some of our favorite, and best-dressed, chef friends — to hear about their favorite designers and why it's never OK to wear chili pepper pants in the kitchen. Yesterday we checked in with Alfred Portale. Next up, Paul Qui from Austin's Uchiko and a yet-to-be-named project opening later this year.
Who are your style inspirations?
Sam Mason and my business partner Moto Utsonomiya. They're pretty dapper dudes.
Favorite brands/designers.
Comme Des Garçons, Levis, Nike, Helm Handmade Boots, APC, Rag and Bone, Naked and Famous Denim, Vince, James Pearse.
Latest style obsession?
These Japanese slouchie pant things that I've been telling everyone are Japanese chef's pants.
Your last big splurge item was…
Comme Des Garçons sweater, Pedro Garcia boots and [fiancée] Deana Saukam's engagement ring.
Do you collect anything fashion-related?
My good friend and fellow chef Philip Speer got me into collecting Nike SB Dunks. I do have a slight shoe obsession.
Do you have any designer friends/regulars come into the restaurant?
Ross Bennett and Joshua Bingaman from Helm boots. They're both local designers and fellow sneakerheads. I wish I had more I would love to trade food for clothes.
Do you read fashion magazines?
Anything that Deana buys; she's my fashion guru. I do like checking out the thesartorialist.com
Who's your favorite model?
I can't say I remember anyone current. I have to say I geek out over photo's of Ferran Adrià and René Redzepi, and their food. Do I get points if I say Padma Lakshmi?
What do you wear during service?
I used to wear boat shoes, since I figured they we're non-slips, until I almost busted my ass on a spot of oil. And recently I've been wearing those slouchie pants.
Do you wear a fragrance?
The smells of the kitchen, usually fish or meat.
Would you ever wear Crocs?
I have and I cut my foot on a piece of broken glass at work.