On my first visit to Bangkok a decade ago, trendy appeared to mean Italian food and fusion dishes like pad kee mao spaghetti (which you'll now find at The Pizza Company, Thailand's homegrown answer to Pizza Hut). Times have changed, of course. Bone marrow and charcuterie have gone global and nose-to-tail cooking has taken hold of the Thai capital — this summer has already seen the opening of two restaurants in this butchery-crazed vein: Quince and Smith.
The latter, a product of chefs Ian Kittichai and Peter Pitakwong and designer Chanond Purananda, is nearly hidden in a converted warehouse with no signage beyond illustrations of hanging meat slabs painted in black on metal siding. A gastropub-meets-speakeasy serving beer cocktails, bespoke martinis, calves' tongue Caesar salads and baked Alaska? I was expecting total expat-bait, but in reality the guys sporting fedoras and tables full of young women snapping photos of the composed plates were thoroughly Thai.
And really, it shouldn't have been surprising that diners would take a shining to headcheese or pig's tails. In Thailand, offal often finds its way onto skewers and into sausages and even food court larb is likely to contain liver.
I was the curiosity-seeking outsider, squeezing in a last-night Western meal after two weeks eating around the region. Hipster haggis was the last thing on my mind while meal-planning, but if it was good enough for locals I could assuage my guilt from shunning street food for a little air conditioning and style. Here's a look at how it all went down: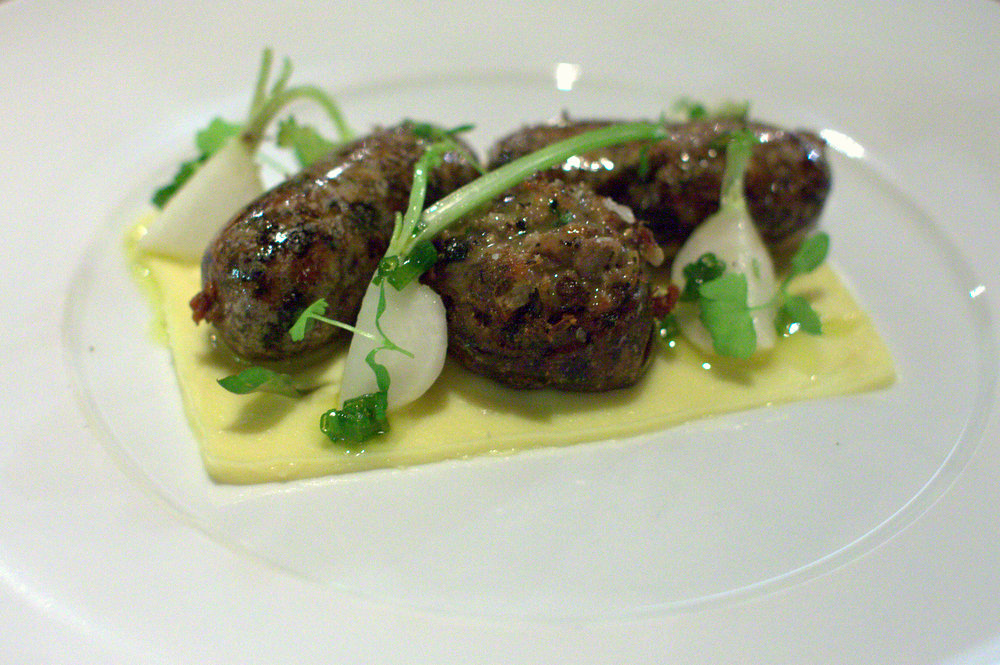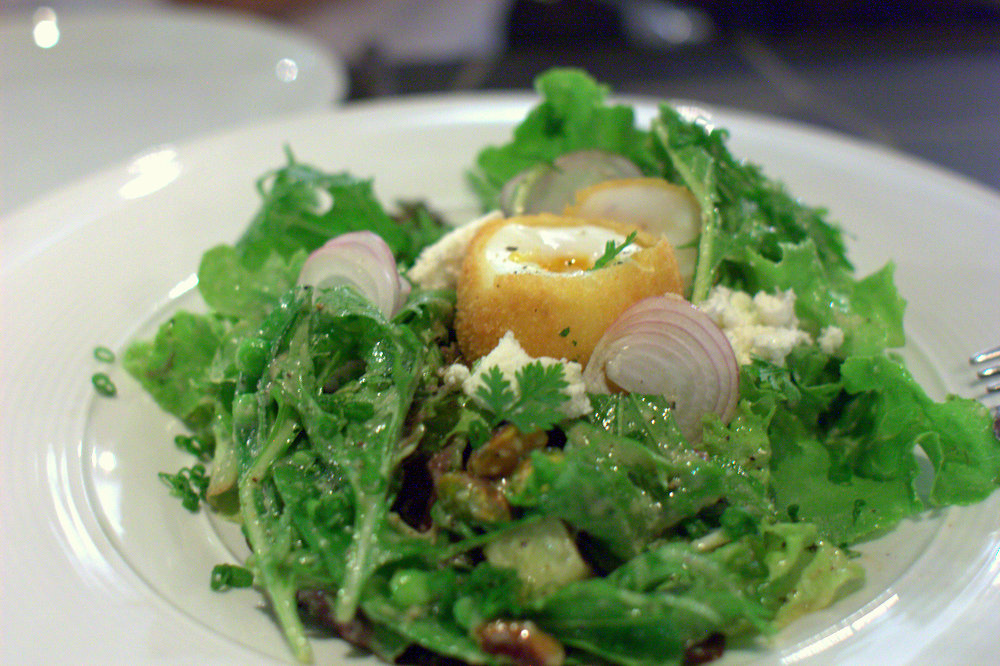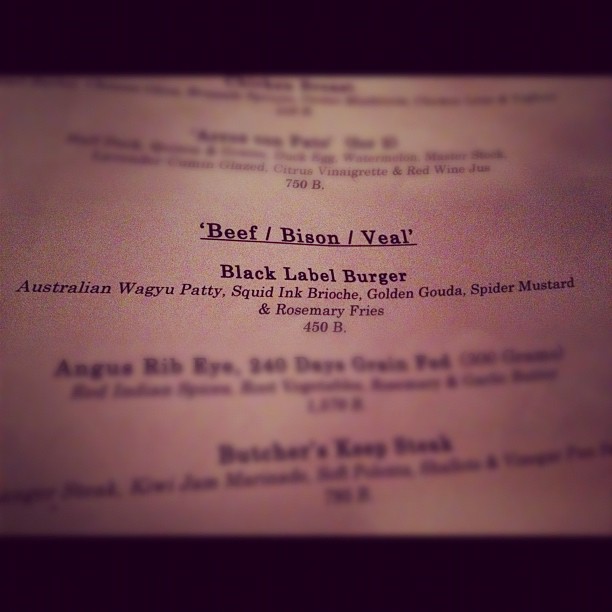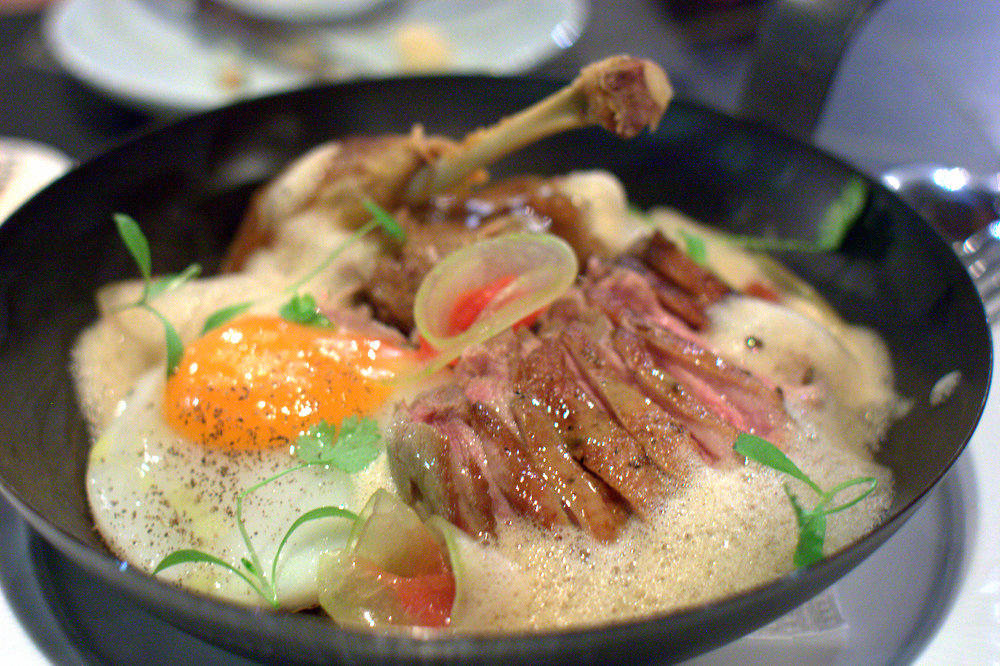 Smith
1/8 Sukhumvit Soi 49
Bangkok, Thailand
+66 2 261 0515
smith-restaurant.com